Industry:
Business and Financial Services
Business Type:
Financing Available:
No
Support and Training:
Yes


Franchise Opportunities > Unishippers Franchise Info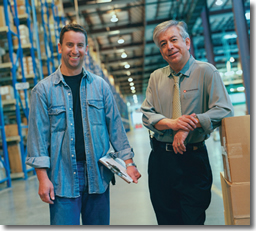 Novel Simplicity – Because your future customers are already using shipping services, the savings and convenience that Unishippers delivers are easily understood and easy to sell. Our shipping providers – with names that customers know and trust – handle all the pickup and delivery, while you collect residuals on every shipment, and enjoy years of income from each sale.



Ease of Operation – With no need to invest in expensive equipment or staff, and with the available option of operating out of a home office, start-up costs and overhead are relatively low. There are also considerable lifestyle advantages as most of your work takes place during normal business hours and there's no out-of-town travel.



Sales & Marketing Expertise – As a sales-driven organization, we've invested in top-tier sales management talent and a proprietary sales process to equip you for success. Our marketing department provides franchisees with some of the most effective and efficient marketing tools in franchising, and are constantly refining and expanding our library of materials.



Superior Training and Support – Our intensive sales training is a "hands-on" process, taught in such realistic learning environments as live telephone labs, computer workshops, virtual classes, and your own office. Every owner in our organization has an assigned "FRS" (franchise relations and support) consultant to provide one-on-one attention to any and all concerns.



Headache-Free Technology – We've committed more dollars and resources to technology and development than anyone else in our business category. Our in-house technology team is focused on providing you with cutting-edge, yet user-friendly online applications and software programs. All of our tools are web-based, eliminating the need for IT expertise at the franchise level.
A Superb, Low Cost Business to Business Franchise Opportunity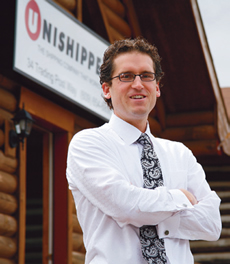 "I came from the inside at Unishippers. I knew and understood the processes very well.
But as an owner, it's now very gratifying for me to see just how well they work."
~ Ron Kornafel, Owner,
Philadelphia, PA; New Jersey and Cherry Hill, NJ franchises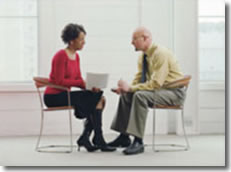 "The Unishippers organization is very collaborative. The corporate executives not only ask for our opinion, but actually act on our input. That's one of the things that really impressed me."
~ Terrell Barkett, Owner,
Springfield, MO franchise
Reasonable hours and attractive lifestyle. Unlike retail franchises, most of your work takes place during the normal business day, allowing you to actually enjoy your success and time away from the business. Plus, your customer base is contained in a small area, eliminating the need for out-of-town travel.
Shipping services are easily understood, and needed by most businesses. You simply have to sell them on the pricing and customer service advantages that only Unishippers can provide. And our well-known and respected carrier network, including UPS®, assures customers of reliable delivery.
You earn residual on every shipment, so you can enjoy years of income from every single sale.
Start-up costs are relatively low, and overhead costs are minimal, especially within the franchising world.
Unrivaled training and support programs ensure that you are armed with the resources you need to build your business and start realizing your goals.
"I believe in Unishippers so much that I don't feel I really have to sell it.
It's much more like I'm just sharing a secret with people that will help them with their business."
~ Mark Ware, Owner,
Birmingham, AL; Jackson, MS; Atlanta and Macon, GA franchises



Click on Request Information for FREE info on how to open a Unishippers franchise today!
Please Note:
This Unishippers franchise opportunity and other franchise business opportunities, businesses and franchises for sale on this web site are not to be considered as an "offering", "franchise offering", suggestion or recommendation by Franchise Leader™. This advertisement depends entirely on the truthfulness of the information provided by our advertisers which includes, but is not limited to, franchisers, franchise brokers, franchise consultants and business brokers. Franchise Leader™ recommends that you consult a lawyer, financial consultant, accountant or professional advisor before buying a franchise or business opportunity or any type of business. By using this form or any part of our website, you have agreed to all terms and conditions of Franchise Leader™. Please review our
Terms & Conditions
for more information.