About TruBlue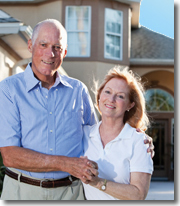 We are experts in the booming Senior Services and House Care industries. Join us in this area of huge growth and profit potential providing total house care for the Senior and Baby Boomer markets. The demand for quality house care is tremendous and will continue to grow as 10,000 Baby Boomers turn 65 each and every day!
Proven Success in Senior and House Care Markets
Led by one of America's top franchisors, TruBlue's Executive Team has decades of experience in both the Senior and Home Services industries. As our ninth national franchise, TruBlue joins our award-winning companies in a variety of service industries including senior care, senior relocation, estate sales, handyman repairs, home inspections, interior painting and business coaching. Most of our companies have been ranked #1 in their industry and together have awarded thousands of franchises worldwide.
The Industry
Provide 3 Key Services for the Huge Senior and Baby Boomer Markets!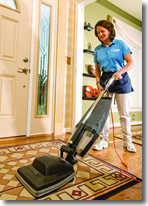 We've combined 3 distinct, multi-billion dollar industries where we become the Total House Care Manager providing Maid Services, Handyman Repairs and Lawn Care. Altogether, it's an $80 billion industry!
Our expertise is serving both the exploding Senior and Baby Boomer markets. While home care companies take care of individuals, TruBlue takes care of their entire house, inside and out! Don't miss out on this business opportunity in an enormous and virtually untapped industry!
TruBlue is a turnkey business that provides you with comprehensive training, ongoing support, cutting-edge technology and unbeatable marketing programs. Plus, we're a low-cost, home based business that gives you multiple strong profit centers and large, exclusive territories to help you build your business to the size you want!
Why Choose TruBlue?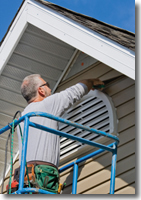 What's the TruBlue Difference?
One Call. One Company.
As a TruBlue owner, you'll provide residential house care clients with one simple, convenient and affordable solution customized for their home maintenance needs and budget. Your team will handle everything from maid services, handyman repairs, household chores to yard work… even emergency repairs.
Best of all, your clients will have a dedicated Total House Care Manager to coordinate services and make sure the work is done to your satisfaction every time. Plus, our off-duty Police Officer—someone you can trust—offers clients a 75-point home safety and security inspection. TruBlue is a rewarding business that helps clients feel safer and live independently in their homes without the hassles of home maintenance and repair.
Advantages of Owning a TruBlue Franchise
Unique and proven business model serving the exploding Senior and Baby Boomer markets
3 multi-billion dollar house care industries combined
Low start-up costs and low overhead
Work from the convenience of home and set your own schedule
Multiple profit centers to help you build your business
Repeat cash business with high profit potential
Extensive training at the Corporate Office
Ongoing support from our experienced Operations department
Robust and effective marketing program
Access to key national accounts and valuable referral sources
Your own professional and objective business coach
Rewarding career making a difference in your community
Multiple Strong Profit Centers
Seniors and Baby Boomers
Active Adults and Families
Homeowners with Vacation Homes
Real Estate Professionals
Banks with Vacant Properties and Foreclosures
Commercial Property Owners
This TruBlue House Care franchise opportunity and other franchise business opportunities, businesses and franchises for sale on this web site are not to be considered as an "offering", "franchise offering", suggestion or recommendation by Franchise Leader™. This advertisement depends entirely on the truthfulness of the information provided by our advertisers which includes, but is not limited to, franchisers, franchise brokers, franchise consultants and business brokers. Franchise Leader™ recommends that you consult a lawyer, financial consultant, accountant or professional advisor before buying a franchise or business opportunity or any type of business. By using this form or any part of our website, you have agreed to all terms and conditions of Franchise Leader™. Please review our