We strive to ensure that all IFG franchisees receive high quality training through self-study, formal training, field training, web-based training, modules and the IFG coaching program to ensure their ability to succeed.
Training is the essence of a good startup, and Interface endeavors to have franchisees operational in the shortest time possible.
Initial training is 6 days and is broken down into 3 two-day Modules as detailed below. Additionally, Interface provides ongoing coaching and training for the entire term of a franchise.
Module 1:
The initial module begins with the franchisee conducting a self-directed study session based on the Interface Operations Manual and under the guidance of senior Interface executives.
Module 2:
Once Module 1 has been successfully completed, franchisees attend a 2-day Formal Training session at our North American training center located in Bethesda, Maryland. This is Module 2 and focuses on Interface background, transaction methodology, risk management, marketing, credit analysis, marketing and much more.
Module 3:
Following Module 2 is the third element - Field Training. Here a senior Interface executive will visit your location for a two-day program to assist you in creating an active Lead Source Referral Group started. This calling program is crafted and organized by Head Office personnel.
The cost of training is included in the franchise fee, with the exception of the Bethesda portion where the franchisee is responsible for travel, lodging and living expenses.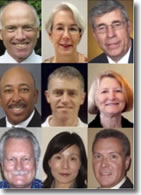 Flexible
Work full time or part time – you're the boss so it's your choice
Use IFG as a transition vehicle – keep your current position and gradually build your IFG business until you're ready to leave 'corporate' life
Integrate other business services you currently provide – as long as they are not in conflict or competition with IFG
Professional
Work with business-to-business companies
Work with local companies – there's no extensive travel
Work professional hours – 9 to 5 weekdays
Portable
Want to spend winters in a warm climate and summers in a cool climate? It's easy to do with IFG
Want to relocate? It's easy to do with IFG

Welcome to The Interface Financial Group® - the ultimate professional franchise
If you see yourself as an entrepreneur with a desire to help small businesses grow and prosper while your own business prospers, then the Interface opportunity might be the right vehicle for you.
Imagine earning an excellent above average return on your capital, with minimal marketing, and a work schedule that you control. All accomplished in a business-to-business environment.
Interface offers a unique franchise model in a TRILLION DOLLAR INDUSTRY. Interface teaches franchisees how to be successful because Interface was very successful in the same business for over two decades. We now franchise what we have created and perfected over many years. We are not in competition with our franchisees.
As a successful franchisee of The Interface Financial Group®, you will enjoy not only significant financial benefits, but also a quality lifestyle with none of the pressures or limitations associated with a conventional 9-5 job.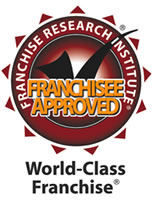 Outstanding ROI
Earn an above-average return on your working capital
Start with a modest amount of working capital and increase it as your business grows
Low Overhead
No storefront to lease, rent or maintain – work from your home office
No inventory or specialized equipment to purchase and maintain
No employees to hire, manage, or fire
IFG franchisees come from a variety of backgrounds & experience but they all have the following in common:
Excellent communication skills
Decision makers
Problem solvers
Relationship builders
Entrepreneurs
A strong business background
This The Interface Financial Group franchise opportunity and other franchise business opportunities, businesses and franchises for sale on this web site are not to be considered as an "offering", "franchise offering", suggestion or recommendation by Franchise Leader™. This advertisement depends entirely on the truthfulness of the information provided by our advertisers which includes, but is not limited to, franchisers, franchise brokers, franchise consultants and business brokers. Franchise Leader™ recommends that you consult a lawyer, financial consultant, accountant or professional advisor before buying a franchise or business opportunity or any type of business. By using this form or any part of our website, you have agreed to all terms and conditions of Franchise Leader™. Please review our