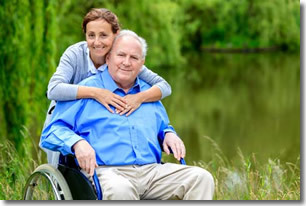 Our Market
By the year 2020, the U.S. Census Bureau projects 60 Million Americans will be 62 or older. That's 20% of our neighborhoods, counties and states…a stunning fact!
Sitters Etc Franchising elected to service the mid-size towns and counties across the USA first because of the growing demand for private care outside the metropolitan areas. Our Franchise program will be both affordable and scalable to encourage families.
Sitters Etc Franchise Training ensures that each franchisee is able to meet the daily demands within their local market…whether non-medical or Alzheimers' care.
---
Our Care
At Sitters Etc, our Franchise Partners leverage 10 consecutive years of senior care knowledge and best practices. WE ARE NOT A STARTUP!
Sitters Etc has employed over 300 Experienced Caregivers in the South East U.S. since 2003, providing the full range of services from staffing nursing homes to 24/7 in-home care.
Our "4-Phase Training Program" will teach you how to RECRUIT the best, MOTIVATE your Caregivers, and RETAIN your talent.
---
Our Culture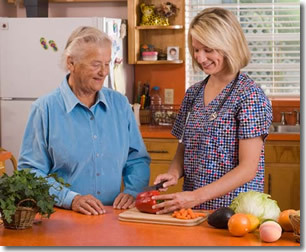 Founded in 2002 by Beau K. Brothers, Sitters Etc has experienced a tremendous 10-year run as a family owned non-medical care organization serving Tennessee and Arkansas.
Sitters Etc was born to fulfill the promise Beau Brothers made to his grandmother:
More personalized care plans, and a higher degree of screening before placing Caregivers at the client's homes.
Our Franchise Partners will have the unique opportunity to learn from a true pioneer in the home care industry, including BEST PRACTICES with:
Caregiver Recruitment
Personalized Consults
Individualized In-Home Care Plans
Community Networks
Problem Resolution
Multiple Lines of Revenue
---
Ideal Candidate
Sitters Etc. seeks franchise partners who are ready to develop their own territory, and provide a superior level of non-medical care to seniors, new moms, and patients in rehab or recovering from surgery. The best candidates are those with sales or marketing skills who enjoy making a difference in their local community, and are willing to commit resources to building a profitable business.
We offer both a SINGLE TERRITORY and a "FAST START 4-TERRITORY PACKAGE" for those seeking a discount on franchise fees.
---
Our Training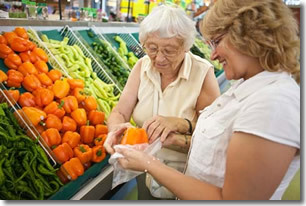 Our 4-Phase Franchisee Training Program ensures that each owner is completely comfortable with the proper techniques of developing a "Sitters Etc Custom Care Plan". The joy of being a franchisee in senior care is seeing the difference YOU make when meeting one-on-one with families at their home. Sitters Etc has unique tools to help "match" our Caregivers to patients with particular needs. This ensures a personal level of care program…which ensures the proper level of dignity and respect.
Sitters Etc Franchise Partners will be equipped to recruit and train Caregivers to address AMERICA's biggest health challenges:
Heart Disease/ High Blood Pressure
Arthritis
Dementia
Alzheimers
Osteoporosis
Joint/Hip Rehab
---
Our Promise to You
Sitters Etc. understands success for its franchise owners is achieved with superior training, on-going mentoring, and above all…world-class caregivers. We promise to empower you with 10 years of knowledge from our "Culture of Caring ®."
This Sitters Etc. Franchising, LLC franchise opportunity and other franchise business opportunities, businesses and franchises for sale on this web site are not to be considered as an "offering", "franchise offering", suggestion or recommendation by Franchise Leader™. This advertisement depends entirely on the truthfulness of the information provided by our advertisers which includes, but is not limited to, franchisers, franchise brokers, franchise consultants and business brokers. Franchise Leader™ recommends that you consult a lawyer, financial consultant, accountant or professional advisor before buying a franchise or business opportunity or any type of business. By using this form or any part of our website, you have agreed to all terms and conditions of Franchise Leader™. Please review our