Ask any Signworld owner and they will tell you they are not a "signmaker". A Signworld owner hires signmakers.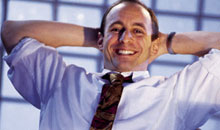 They joined Signworld because it is a professional, B2B business with reasonable hours, low investment and minimal staffing requirements. Signworld is one of the fastest growing business organizations in a multi billion-dollar industry. Companies of every type and every size use signs, and the vast majority of those are disposable. 99% of all signs are indoors, not outdoors. The average life of a sign is less than 30 days. Retailers change their signs every month.
Signworld serves 100% of the sign industry requirements - anything from paper signs to vehicle wraps to large outdoor signs. It is a business that thrives on repeat customers and the ability to grow accounts within large corporate clients or retail chains. Signworlds are "commercial sign companies" which service customers such as: Subway, Great Clips, Ford Motor, Hewlett-Packard, and Coca-Cola, all who need large quantities of signs every month.
Many Signworld owners begin their operation in 1200-1500 square feet of either an industrial or strip center, and migrate to an expanded office park or light industrial location after just a few years. Ultimately, 90% of revenue is generated by a small number of large corporate and commercial clients - usually around 10 to 30 customers. Signworld is not a franchise - thus there are No Royalties and No Rules usually associated with a franchise models. While Signworld owners run their business the way they want to, they benefit from one of the most comprehensive programs of training and ongoing support in the industry. Beyond initial training, each owner has a Signworld business coach who provides weekly guidance and assistance over a 2-year period. Signworld owners also enjoy ongoing peer-to-peer support through communication with their fellow Signworld owners to share ideas on sales, marketing, production and other aspects of the business.
Backgrounds of some Signworld Owners who make over $250,000 annual personal income -- net after ALL expenses -- all with only 1 location open 5 days per week: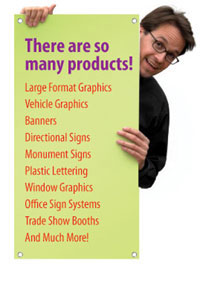 College Student - no previous job
Truck Driver- Freight Company
Banker
Teacher - Elementary School
Wine Salesman
Advertising Agent
Security Alarm Company Owner
Mfg. Production Manager
Handyman at $25 per hour rate
Convenience Store Owner
Nurse
Food Broker
Corporate IT Manager
Hotel Manager
Metal Fabricator - Pipes
CPA
A few recent examples of Signworld owner's performance:
Greg Kyler, Modesto, CA runs a million dollar gross sales operation in a town with less than 200,000 population.
George and Erin Beitner, Escondido, CA. tells us that $100,000 per year of his $650,000 volume comes from the US Marine Corp and is paid by credit card.
Steve and Sandy Burkett, Pittsburgh, PA after only 6 months in business are having $30,000 months and are doing some large projects for the Pittsburgh Pirates.
Jim Metzger, Phillipsburg, New Jersey , 14 months in business, had his largest customer introduce him to an ad agency that will do approximately $120,000 with him this year, part of his plan to double his business from last year's totals.
Sam Haigh, Red Bank, New Jersey, achieved $383,000 gross sales in his first year and is on track for over $500,000 in his second year, at a 20% to 30% profit margin.
Take the first step to owning your own business and complete our online form today. There is no obligation and the information provided is completely confidential and will not be shared with a third party.
Leader in the No-Royalty Sign Business concept - With SIGNworld, you
own the Business entirely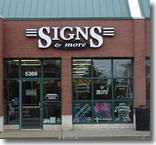 SIGNworld is an organization of over 200 independently owned sign companies which provide commercial quality custom signs and banners. Usually, a small group of 30 clients provides 80% of the income. It's personable, creative and rewarding. It's ideal for people-oriented individuals who have the desire to learn how to manage the production and sale of signs.
"SIGNworld gave us the tools to meet and exceed all of our financial expectations."
- Jack & Linda W, Owners
Our Success
Our SIGNworld affiliates are a cut above most traditional sign companies. The ongoing support, training and latest equipment will leave the competition behind.
But most importantly, with SIGNworld, you own the business entirely. There are no royalties. We believe that as we step forward through the twenty-first century, the smart move of the future will be SIGNworld and the no-royalty concept.
Signs can be sassy, smart, bold, subtle, creative or simply informative. They can also be profitable and fun. SIGNworld has been a part of that profit and fun since 1988. With over 18 years in the business, SIGNworld has established itself as a leader in the no-royalty sign business concept.
Business Overview:
No royalties
No rules
Over 18 years in business
Over 200 stores nationwide
All types of indoor and outdoor signs
Business to business
Regular hours (Monday - Friday)
Repeat customer base - 80% of gross sales will come from less than 30 customers
Requires only 2-3 employees
Fully computerized
Requires 1200 to 1500 square ft of either storefront or clean industrial space
Your Sign Business Investment of $175,000
1.
SIGNworld Package
- $135,000
Equipment
Start-up Supply Package
Training - 3 weeks of Technical, Operational Marketing, Sales & On-the-job
Sales Training (first two years)
Point-of-sale, Accounting and Contact Management Hardware, Software and Training
Protected Territory of 3000 Businesses
Site Selection & Lease Negotiation
Design, Layout & Decoration Consulting
Ongoing Support
SIGNworld Fee
2.
Startup Expenses
- $20,000
Furniture
Outdoor Sign
Security Deposit
Phones/Fax/Copier
Printing
Insurance Premiums
Utility Hookups
3.
Working Capital
- $20,000
Our Support
SIGNworld's professional site selector will assist you in locating an optimal site. Traffic patterns, landmark location, parking and tenant mix are but a few of the factors our expert will evaluate when working with you.
We give you a protected territory consisting of approximately 3,000 businesses.
This territory is yours exclusively, and we will not sell or set up another sign company within this area. However, you are free to sell your signs anywhere.
After reviewing several acceptable sites with you, our specialist will handle the lease negotiation of your final selection.
"We love our location."
- Dennis & Linda P, Owners
Next, we'll help you choose proven facility designs, space layouts, production flow systems and furniture settings. You decide on your own business name and logo. The final touches will also be yours, to decorate as you please. You are, after all, the Owner, but with the added benefit of SIGNworld's more than 18 years of experience to guide you along the way.
This Sign World franchise opportunity and other franchise business opportunities, businesses and franchises for sale on this web site are not to be considered as an "offering", "franchise offering", suggestion or recommendation by Franchise Leader™. This advertisement depends entirely on the truthfulness of the information provided by our advertisers which includes, but is not limited to, franchisers, franchise brokers, franchise consultants and business brokers. Franchise Leader™ recommends that you consult a lawyer, financial consultant, accountant or professional advisor before buying a franchise or business opportunity or any type of business. By using this form or any part of our website, you have agreed to all terms and conditions of Franchise Leader™. Please review our