Leverage the power of America's leading lawn products brand.

Scotts Miracle Gro Company has been a leader in the lawn care industry for over a century. Having pioneered the lawn industry, Scotts seed, fertilizer, and control products are the standard by which all other lawn products are measured. With a Scotts LawnService franchise, you can leverage the power of America's leading lawn products brands providing quality lawn care to homeowners.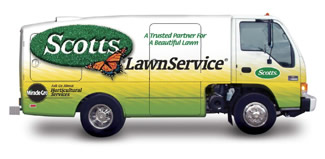 The Scotts LawnService business philosophy.

The lawn service industry services 10.5 million lawns in the U.S. representing 15% of American households, but accounting for 75% of the total lawn care dollars spent.

Scotts LawnService uses top quality, branded lawn products, applied by true professionals, in programs that can be tailored to meet the needs of the individual lawn, with applications made on time, and with the technical support to solve virtually any lawn problems that may arise.
In-depth training and support.

From the day you make the decision to open a Scotts LawnService franchise, you have the full support of Scotts Miracle Gro Company. We provide a complete package to assure your success that includes all of the training materials and "know how" you need-supplied from professionals who know the lawn business inside and out.
Training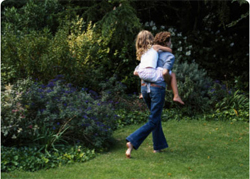 Your training begins with intensive classroom sessions where you'll be exposed to virtually every facet of the lawn service business. Next, you will attend training at a Scotts LawnService branch, where you get "hands-on" experience and have the opportunity to solve real, day-to-day business problems. Finally, you'll receive training on the operation of the computer hardware and software that will make your new business incredibly efficient.

Prior to the opening of your new franchise, our specialists work with you in developing the details of your new branch operations-everything from sales and marketing planning to budgeting, staffing, and training of new employees.


Ongoing Support

Scotts LawnService support doesn't stop once you're up and running. Ongoing training is available for you and your employees, and as your business grows, we continue to keep you in top form through seminars, workshops, conferences, video presentations, and technical bulletins.

In addition, you'll benefit from Scotts LawnService marketing expertise. The millions of dollars Scotts devotes each year to establish brand identification gives your advertising great acceptance and credibility.
The next step.

We believe that previous experience is helpful in operating any business, but it in no way does it determine success. This is especially true with a Scotts LawnService franchise because our training program is designed to overcome lack of experience by teaching the fundamentals of operating a business, and by sharing the wisdom and experience of others who have been successful in the business.

As we continue to transform lawns across the continent, we need highly qualified candidates to help us grow. If the possibilities look interesting, we invite you to fill out the form below to give us an opportunity to learn more about you.
This Scotts LawnService franchise opportunity and other franchise business opportunities, businesses and franchises for sale on this web site are not to be considered as an "offering", "franchise offering", suggestion or recommendation by Franchise Leader™. This advertisement depends entirely on the truthfulness of the information provided by our advertisers which includes, but is not limited to, franchisers, franchise brokers, franchise consultants and business brokers. Franchise Leader™ recommends that you consult a lawyer, financial consultant, accountant or professional advisor before buying a franchise or business opportunity or any type of business. By using this form or any part of our website, you have agreed to all terms and conditions of Franchise Leader™. Please review our