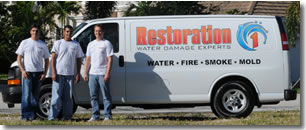 Free Estimates
Full Construction
24x7 Service
Extraction & Drying
And much MORE....
Mold Removal ~ Mold Removal and Mold Inspection are our premiere services. Most of the time, serious water damage is followed by heavy mold growth left in the damaged area. Restoration1 offers high quality mold remediation, removal and mold inspection services. We can help to find, detect, test, identify and remediate all toxic mold and black mold spreading at your home or office. Mold Can Be a Serious Health Threat after Storms and Flooding.



Water Damage ~ Water damage restoration and water extraction services are our specialties. We perform restoration for both residential and commercial properties. Most of all, we strive for excellent and timely service. We can help you to get rid of all the unnecessary water, dry your carpets, floors, walls and furniture, and finally restore your home or office to its original or even better condition. Restoration1 will take complete care of you, we can guide you trough the entire process of getting your property back to normal in the quickest and more convenient way. Please read on to find out how we can be at your assistance.



Fire Damage ~ Fire Damage is the most devastating disaster that can happen to your property, therefore quick action is what may save your belongings - trust your home or office to our 24/7 emergency fire damage restoration service. We have an extensive knowledge and experienced to restore and reconstruct your property. We are equipped with all the latest advanced technology and tools to ensure that your property will be restored perfectly. Our employees participate regular training and education to provide the best fire water damage restoration service possible.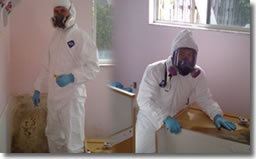 Click on Request Information for FREE info on how to open a Restoration 1 Reconstruction Services franchise today!
Please Note:
This Restoration 1 Reconstruction Services franchise opportunity and other franchise business opportunities, businesses and franchises for sale on this web site are not to be considered as an "offering", "franchise offering", suggestion or recommendation by Franchise Leader™. This advertisement depends entirely on the truthfulness of the information provided by our advertisers which includes, but is not limited to, franchisers, franchise brokers, franchise consultants and business brokers. Franchise Leader™ recommends that you consult a lawyer, financial consultant, accountant or professional advisor before buying a franchise or business opportunity or any type of business. By using this form or any part of our website, you have agreed to all terms and conditions of Franchise Leader™. Please review our
Terms & Conditions
for more information.