What a Remote Control Hobbies® franchise can offer you:
Franchise Services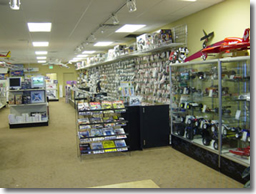 Name Recognition
Turn-key set-up
A protected market area
Financing
Site Selection
Step-by-Step guidelines for opening your store
Custom inventory selection
A custom point-of-sale system
Special discounts and multi-store buying power
Franchise Training
We offer a complete training program and on-site training. Our training at the corporate Remote Control Hobbies store & office will familiarize you with all normal operations of a Remote Control Hobbies® franchise. Our field manager will work with you in your store to further help you become comfortable with day-to-day operations.
Franchise Support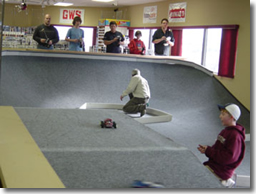 An Operations Manual
Sales analysis
Complete accounting service by our in-house accounting team
A watchful eye on your new business
Expense and purchase analysis
Personal Franchise Business Advisor
A business model that works
Help when you need it
Our support team works with you to analyze your sales and purchases to help you better operate your hobbies franchise. Our accounting team supplies you with computer reports showing your monthly sales, sales of each product category, and monthly inventory turns. We then analyze your sales with those of other stores, along with your previous year's sales and how each category did in relation to the other categories and total dollar sales.
Established in 2003, Remote Control Hobbies offer a specialized product line of remote control hobbies. Core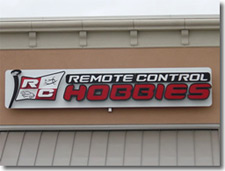 products include cars, trucks, airplanes, helicopters, boats and a comprehensive inventory of parts and accessories. These high-end products are sport to professional grade hobbies and include fully repairable componentry with upgrade options. 80% of store retail traffic is repeat business and incremental business grows rapidly through the first 3 years of business.
How?
Drive by traffic
Word of mouth
Direct and in-direct advertising campaigns
Remote Control Hobby stores support weekly hobby activities at or close to the retail store. Some stores have an area inside the store dedicated to daily/weekly remote control activities including remote control car races. Most retail stores secure parking lot space over the weekend for outdoor hobby activities.
About Remote Control Hobbies Franchise
This specialty hobbies franchise retailer is a destination location typically drawing customers from a 50 mile store radius. There are no other hobby store franchise opportunities focused on this specialty niche of deep R/C inventory and technical expertise. Remote Control Hobbies are seeing significant growth and recognition in all age and income demographics due to ease of use, technology advancements and club/affinity group activity.
This Remote Control Hobbies franchise opportunity and other franchise business opportunities, businesses and franchises for sale on this web site are not to be considered as an "offering", "franchise offering", suggestion or recommendation by Franchise Leader™. This advertisement depends entirely on the truthfulness of the information provided by our advertisers which includes, but is not limited to, franchisers, franchise brokers, franchise consultants and business brokers. Franchise Leader™ recommends that you consult a lawyer, financial consultant, accountant or professional advisor before buying a franchise or business opportunity or any type of business. By using this form or any part of our website, you have agreed to all terms and conditions of Franchise Leader™. Please review our