The Ultimate Property Management Franchise!
An Opportunity Like No Other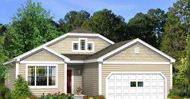 Real Property Management
is the nation's leading property management franchise. During the last 20 years, RPM has developed a unique approach to property management that is proven, predictable and profitable. These revolutionary programs and systems have been carefully designed to maximize franchise success and income potential. This unique approach to property management remains unequaled in the industry. Real Property Management is an experienced franchise with a track record for success. Discover for yourself why a
Real Property Management
franchise is the right choice.
The Industry -
Over the last decade, residential property management has become one of the fastest growing industries in the country. More than 30% of all residential real estate transactions in the US are nonowner occupied. The growth potential and future stability of the property management industry is staggering. The time has never been better to own a Real Property Management franchise.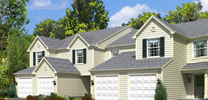 The Systems -
RPM's committed customer service team is dedicated to researching and developing the latest programs, systems and techniques. These revolutionary tools help to ensure the success of franchises.
The Experience -
By drawing on 20 plus years of experience, Real Property Management franchisees enjoy the same turn-key solutions to property management that helped launch RPM to become nation's leading residential property management franchise. This knowledge and experience help to jump start franchises in any market.
The Goal -
Real Property Management seeks to provide its franchisees with a competitive edge in property management. By providing knowledge, powerful tools, proven systems, technology, customer support, quality products and services, and ongoing training, RPM helps to ensure the success and profitability of all of its franchises.
The complete business package.
A Real Property Management franchise provides:
License to use the RPM brand.
Territory rights.
Training for all new franchisees.
Franchise business and operations manual.
Initial marketing campaign.
Personalized website.
Over 100 forms, letters and checklists.
National vendor accounts
State-of-the-art property management software.
Corporate accounting software package.
Continued market research.
Web based reports.
500 business cards.
50 RPM for rent signs.
200 marketing brochures.
One year legal service.
Access to online training resources.
Teleconferencing and webinars.
Annual conferences.
Comprehensive policies and procedures.
Rapid startup program.
Proprietary marketing system.
Speak to a representative today to learn more about exciting opportunities in your local market.
Why Real Property Management?
Real Property Management is a comprehensive franchise solution with:
Over 20 years experience of success
Over 20 sources of income
Turn-key business model
Proven programs and systems
Professional experience and know-how
Nationally recognized brand identity
Continued research and development
National buying power
Ongoing improvement and training
and much more.
Market Overview
Why is it the right time for property management?
More than 30% of real estate transactions are non-owner occupied. There is an ever growing demand for quality property management companies to meet the increasing needs of property owners. Lowering interest rates have resulted in an increased number of real estate investors. Advances in technology have made it possible for investors to acquire real estate outside of their local markets.
Real Property Management teaches franchisees how to capitalize on this growing industry. The timing has never been better to own a Real Property Management franchise.
This Real Property Management franchise opportunity and other franchise business opportunities, businesses and franchises for sale on this web site are not to be considered as an "offering", "franchise offering", suggestion or recommendation by Franchise Leader™. This advertisement depends entirely on the truthfulness of the information provided by our advertisers which includes, but is not limited to, franchisers, franchise brokers, franchise consultants and business brokers. Franchise Leader™ recommends that you consult a lawyer, financial consultant, accountant or professional advisor before buying a franchise or business opportunity or any type of business. By using this form or any part of our website, you have agreed to all terms and conditions of Franchise Leader™. Please review our