Rapid Recovery franchisees are provided top training from industry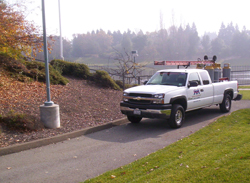 professionals with more than 50-years of combined experience. You will learn:
Industry terms and lingo so you will always be comfortable speaking with clients and staff
Cutting edge marketing techniques to launch your new business as quickly as possible and long-term techniques to create continued growth
Day-to-Day management techniques on all aspects of the business from employee management to customer service and follow-up techniques
Step-by-step equipment training allowing you and your staff to master the recovery process
Having developed proprietary equipment allowing our franchise owners to perform jobs up to 400% faster than previously possible we are strategically positioned to ride the booming need for proper recovery.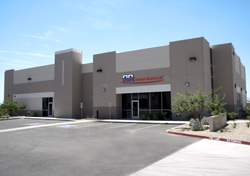 Rapid Recovery franchisees receive:
Large-Exclusive territories
Our complete manual suite including pre-training, operations, and grand opening manuals
Version 4.0 of our industry leading proprietary equipment suite
Inclusion on our industry-leading website
Use of our extensive suite of marketing materials and products
Phone Hotline support by our industry experts
Inclusion in national trade shows and company conferences
An exclusive green business positioned perfectly for today's market needs!
That's Rapid Recovery.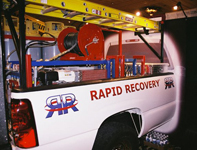 Green isn't new but it is a white hot business segment! Many companies produce green products or claim to be green companies because they use recycled napkins or florescent light bulbs - Rapid Recovery franchisees are the real deal, situated smack in the center of the environmental movement!
Every year Rapid Recovery Franchisees collect millions upon millions of pounds of ozone depleting C02 equivalents through the proper recovery of coolants used in everything from industrial chillers, residential and commercial HVAC units, refrigerators, transformers and vending machines.
Unlike many fad, green businesses that struggle to change consumer paradigms; recovery of refrigerants is common practice and is strictly enforced through aggressive fines from the EPA. With no true competitor, Rapid Recovery has positioned itself as the only nation-wide recovery company in the United States with locations servicing consumers from coast-to-coast.
"The support system frees business owners from the burdens
of billing, paperwork, collecting money, insurance and payroll."
Matt Jahn, Franchisee

"Having spent 20 years in the manufacturing industry, I saw
firsthand the many, little known, applications for refrigeration."
John White, Franchisee
Rapid Recovery is an exclusive franchise system, with less than 100 total franchise units scheduled. Rapid Recovery is looking for the best of the best to join our system. If you want to help the environment while making a great living and enjoy a business-to-business work schedule, inquire for more information now!
This Rapid Recovery franchise opportunity and other franchise business opportunities, businesses and franchises for sale on this web site are not to be considered as an "offering", "franchise offering", suggestion or recommendation by Franchise Leader™. This advertisement depends entirely on the truthfulness of the information provided by our advertisers which includes, but is not limited to, franchisers, franchise brokers, franchise consultants and business brokers. Franchise Leader™ recommends that you consult a lawyer, financial consultant, accountant or professional advisor before buying a franchise or business opportunity or any type of business. By using this form or any part of our website, you have agreed to all terms and conditions of Franchise Leader™. Please review our