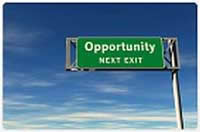 Why is the energy auditing industry exploding?
There are hundreds of millions of homeowners throughout the U.S. And we all pay our share of utility bills. As ideas like sustainability become "sexy" and financial restraint once again becomes "cool", many Americans are searching for ways to be more "green" and to save money.



While many green decisions, like solar installations and renewable energy options represent significant investments and long ROI's, having an energy audit performed on your home, often for just a few hundred dollars, is a practical and meaningful first "green" step that will almost always result in a more energy efficient home ( and lower utility bills).



While the Green movement and the economy are pushing homeowners to be more responsible with their energy usage, the government is helping to push energy auditing to its spot as the most important home service of the next decade. With billions of dollars in federal tax incentives enticing homeowners to make their homes more energy efficient combined with the growing trend of cities and municipalities enacting legislation that mandates an energy audit during a home transaction, energy auditing is quickly becoming a multi-billion dollar industry.
Did You Know?
According to Pike Research, the home energy auditing business -- which it called "a strong indicator of the coming of age for energy efficient homes" -- will grow from $8.1 billion in 2009 to $23.4 billion by 2014



The same report found that that the market for energy-efficient home improvements nationwide will rise from $38.3 billion last year to $50.2 billion by 2014



Our franchisees are building thriving businesses and enjoying unparalleled success.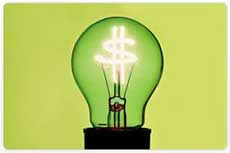 Why are PRO ENERGY franchisees so happy?
Real World Know-How - Our initial training program was specifically designed to prepare our franchisees to be a certified Pro Energy Consultant and to graduate with more hours of real-world, hands on practical business training than anywhere else.



Get Trained by the Best in the Business - All of our franchisees are trained by PRO ENERGY Master Trainers. While learning to do a competent energy audit is one thing, learning to build and run a successful energy auditing business is quite another. That's why we couple our 16 years of Energy Auditing experience with over 35 years of collective franchising and business development experience. From the science and the technology to the marketing and operations, all Pro Energy franchisees enjoy the most comprehensive energy auditing training in the country.



Building a Business with Passion – All Pro Energy franchisees have three common character traits; an entrepreneurial spirit, a "from-the-heart" attitude for customer service, and a genuine "Green" streak. Pro Energy offers budding entrepreneurs the rare chance to build a successful business while following their passion for people and the environment, a passion that makes every day an enjoyable and meaningful one.



Quality of Life - Our franchisees are able to enjoy the quality of life that comes with building a significant income in a truly exploding industry, from the comfort of their own home. Without large staffs or commercial leases cutting into their profit margins, PRO ENERGY franchisees possess a rare degree of freedom and flexibility, a flexibility that ensures that your life outside of work can be as equally rewarding as your life within it.






Click on Request Information for FREE info on how to open a Pro Energy Consultants franchise today!
Please Note:
This Pro Energy Consultants franchise opportunity and other franchise business opportunities, businesses and franchises for sale on this web site are not to be considered as an "offering", "franchise offering", suggestion or recommendation by Franchise Leader™. This advertisement depends entirely on the truthfulness of the information provided by our advertisers which includes, but is not limited to, franchisers, franchise brokers, franchise consultants and business brokers. Franchise Leader™ recommends that you consult a lawyer, financial consultant, accountant or professional advisor before buying a franchise or business opportunity or any type of business. By using this form or any part of our website, you have agreed to all terms and conditions of Franchise Leader™. Please review our
Terms & Conditions
for more information.