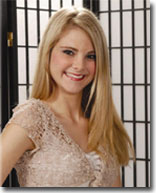 Marketing for Success...
The biggest challenge facing most photographers is marketing. Marketing is our specialty and our marketing programs will eliminate the pressure of finding the right customers for your business.
From day one, our marketing team will work with you to initiate a targeted marketing program that will easily attract the type of customers you want and get you on the fast track to achieving your revenue goals. Our proprietary online proofing and ordering system makes it easy for your customers to buy and will generate sales for you 24/7/365.
"I am an owner of a PortraitEFX franchise and I am extremely happy with my decision. The quality of training and the level of support is exceptional! They help us with every aspect of the business and are always there for our questions. I would recommend this franchise to anyone interested in a photography business. They will allow you to tailor the business to your own interests and help you achieve your goals."
PortraitEFX is the #1 franchise!!"
~ Geri Clark~
The PortraitEFX Concept…
A PortraitEFX franchise is easy to start, affordable to launch and will take you as far as you want to go in the world of professional photography. We begin by teaching you "professional level" fundamentals of photography and provide the marketing programs, products and support systems to get you off to a fast, profitable start in a non-intimidating manner while allowing you stay in total control of your time and income.
As you gain experience and develop your confidence and skills, you have the option to diversify your business and expand your services through our advanced training, marketing and certification programs which include: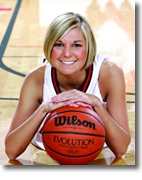 Preschool & Daycare Photography
Youth Sports and Leagues
Events and On-Site Printing
Church Photography and Directory Services
School Photography & Yearbook Services
High School Seniors
Sports Action
AND MORE!
"PortraitEFX is an extraordinary franchise opportunity and I am grateful everyday that I am able to be a part of such an incredible organization. I researched many different businesses before deciding on PortraitEFX. There were some that looked okay and some that I ran from. The deciding factor for me was that PortraitEFX had the perfect balance of corporate support with a small business appreciation and approach to doing business. The officers of this organization are extremely talented individuals in their field and I felt completely safe with my investment from the very beginning. I am LOVING my new career as a PortraitEFX franchisee and I would recommend a PortraitEFX franchise to anyone who is looking for a sound investment and a fun environment."
~ Melissa Zanone - Proud PortraitEFX Franchise Owner
Your Investment…
At PortraitEFX we understand the importance of making a sound investment decision - one that fits both your lifestyle and financial goals. We offer a low initial investment, NO ROYALTIES and limitless opportunities to develop a home-based professional photography business.
Is PortraitEFX Right for You?
Do you love working with people, especially children?
Are you passionate about providing exceptional memories for others?
Does getting out from behind a desk appeal to you?
Would you like to be your own boss?
Are you interested in living your dream instead of just dreaming about it?
Capture The Moment…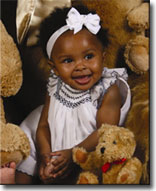 The timing couldn't possibly be better to join PortraitEFX and enter the world of professional photography. The new era of digital imaging and the PortraitEFX system for training, marketing, business development and support has opened a tremendous opportunity for individuals who have a passion for photography and want to be successful doing something they love to do.
"I've been in the photography business for over 20 years and never dreamed I would buy a photography franchise. But when I saw the systems PortraitEFX provides for education, coaching, marketing and business management, I knew I had found what I've been missing. I'm more excited about my business now than I've ever been."
~ Mary Kay Lubbers, PortraitEFX Franchise Owner
Innovative… Unique… Affordable…
These three words describe what today's photography customer wants, what PortraitEFX delivers and what we offer you in a franchise opportunity. Working part-time or full time from your home or on location, as a PortraitEFX franchise owner you'll provide exceptional photographic services and create innovative, unique and affordable portraits and imaging products that will easily separate you from the amateurs, "picture takers", and even other professional photographers.
With PortraitEFX you'll enjoy a definite competitive advantage and a faster path to success!
Our Management & Training Team…
As a PortraitEFX franchise owner, you'll have direct access to the best educators, trainers and marketing experts in the photography industry. The PortraitEFX management and training team have combined their talents to create a consortium of some of the most respected and successful professionals in both photography and franchising. And the bonus is that there's no egomania here. We realize we have one purpose – to serve our franchise owners and to do everything possible to help PortraitEFX franchisees achieve their business and financial goals.
This PortraitEFX franchise opportunity and other franchise business opportunities, businesses and franchises for sale on this web site are not to be considered as an "offering", "franchise offering", suggestion or recommendation by Franchise Leader™. This advertisement depends entirely on the truthfulness of the information provided by our advertisers which includes, but is not limited to, franchisers, franchise brokers, franchise consultants and business brokers. Franchise Leader™ recommends that you consult a lawyer, financial consultant, accountant or professional advisor before buying a franchise or business opportunity or any type of business. By using this form or any part of our website, you have agreed to all terms and conditions of Franchise Leader™. Please review our