History & Background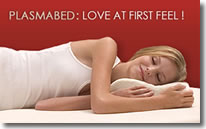 Plasmabed first opened as a pressure relieving mattress specialty manufacturer in 1995. Our R&D team constantly upgrades and expands our line of products to better suit our diverse and ever changing consumers' need. All satellite stores are located in premium retail locations with exceptional visibility and strong demographic retail profiles. Plasmabed stores are professionally decorated, featuring spot lighting and dramatic color and design treatment.
Strategy
The Plasmabed approach is best defined by our brand position: we offer our customers the best sleep they can get without compromise. Our "Sleep Well Feel Well" motto is the backbone of our belief. We make mattresses that improve and maintain the quality of life. We take pride in our strong partnerships with some of the most trusted component manufacturers to ensure only the highest quality of components are used. Bedrooms have become a very important room of a household and a comfortable mattress is an absolute must have item.
Turn Key Operation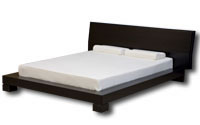 Plasmabed Launch Team provides you with:
Training
Point of sale materials
Store Display Items
Exciting designed store environment
Software / Hardware package
Ongoing Training
You are never alone. We will be with you every step of the way to prepare your business successfully.
Product Distribution
Our licensees can take great advantage of merchandising as part of the Plasmabed program: our merchandise niche is clearly defined; our priority is on fast-turning product; the thrust of our merchandise plan is at middle and middle-high price points, the high volume segment of mattress business in the United States. We distribute furniture to our stores through our distribution centers allowing us to ship complete truckloads with a mix of different merchandise. Trucks are scheduled to meet our stores' merchandise needs so the stores do not need to maintain large inventory levels.
Marketing & Advertising
Plasmabed's marketing philosophy combines convenient, high profile locations with high quality merchandise, high impact advertising, and a value-added approach to the customer.
Advertising is a key component of our marketing strategy. Plasmabed has many ready to use print ready templates and we can help you with all your advertising need.
Another important element of our marketing philosophy is the value-added approach. We offer an extended comfort guarantee on all of our mattresses, a 60-night comfort guarantee.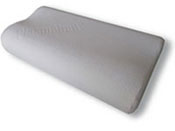 We are always seeking new ways to provide value to the customer to make Plasmabed the mattress of choice in today's market.
If you are looking for a proven business model with strong brand positioning and operating systems that work, then you've found it. Our business model embraces efficiency, leveragability and rapid-growth potential; and precipitates opportunities that include the expertise of
Plasmabed Mattress Stores and all of the technology and supporting tools that come along with it.
This Plasmabed franchise opportunity and other franchise business opportunities, businesses and franchises for sale on this web site are not to be considered as an "offering", "franchise offering", suggestion or recommendation by Franchise Leader™. This advertisement depends entirely on the truthfulness of the information provided by our advertisers which includes, but is not limited to, franchisers, franchise brokers, franchise consultants and business brokers. Franchise Leader™ recommends that you consult a lawyer, financial consultant, accountant or professional advisor before buying a franchise or business opportunity or any type of business. By using this form or any part of our website, you have agreed to all terms and conditions of Franchise Leader™. Please review our