Available Markets
PET DEPOT® is aggressively expanding across America! We are registered in many states and are ready to help you build your own PET DEPOT®. Area Developer Agreements are available for multi-store owners. Please feel free to contact us if you would like more information on these exciting opportunities.
Join A Winning Team! PET DEPOT® -- "Where animals come first".TM

Looking for a fulfilling new career?

Now you can own your own PET DEPOT®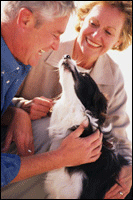 Helping people care for their pets is a great way to earn a living!
If you love animals and enjoy working with people, a career in the retail pet business could be the perfect opportunity for you. You'll see that owning your own pet store can be gratifying and fun, as you help your customers and their animal companions to thrive. Besides, owning your own pet store business is a great way to build a future both for yourself and for your family members.

Facts that may surprise you:
Nearly 60% of all U.S. households include at least one pet. In fact, pets are the fastest growing segment of the population in the entire United States. There are 72 million pet cats and 67 million pet dogs in America, along with countless birds, fish and other small animals.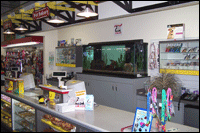 The pet business is a growth industry and is a $32 billion dollar market worldwide. Specialty pet foods are a significant and growing portion of that market, and 43% of those customers buying specialty foods are purchasing them at specialty pet retail stores like PET DEPOT®.

Pet food is an evergreen industry, offering stability and customer loyalty to the specialty pet food retailer. Year in and year out, customers typically return every 2-6 weeks to purchase more of their pets' favorite brands.

What do I get with my PET DEPOT® franchise?
PET DEPOT® Franchise is a turn key business that includes site assistance, store design, fixtures, inventory, Computers and software for administration and selling, working capital and a comprehensive store identity package. With this cohesive store brand image, you'll have the professional look of a much larger pet store chain, but with the personalized attention and service that only a small, dedicated business can offer.

In addition you'll receive extensive training for 2 people on how to run and manage your new business. Everything from administration and employees to retailing technique is covered to help make you a real "pet expert".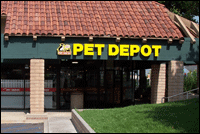 By joining the PET DEPOT® team, you'll be able to take advantage of co-op buying power, advertising support, chain-wide consumer specials and promotions, and brand support from product manufacturers and distributors.

Along with all of these support features, you'll build long-term customer loyalty and store brand awareness with our PET DEPOT® Rewards Card. Every time your customer uses the Card; they can save automatically at the cash register.





Click on Request Information for FREE info on how to open a PET DEPOT franchise today!
Please Note:
This PET DEPOT franchise opportunity and other franchise business opportunities, businesses and franchises for sale on this web site are not to be considered as an "offering", "franchise offering", suggestion or recommendation by Franchise Leader™. This advertisement depends entirely on the truthfulness of the information provided by our advertisers which includes, but is not limited to, franchisers, franchise brokers, franchise consultants and business brokers. Franchise Leader™ recommends that you consult a lawyer, financial consultant, accountant or professional advisor before buying a franchise or business opportunity or any type of business. By using this form or any part of our website, you have agreed to all terms and conditions of Franchise Leader™. Please review our
Terms & Conditions
for more information.