The National Difference
National takes pride in being an advocate for entrepreneurship and independence.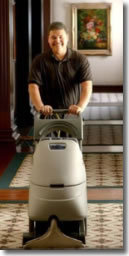 We support our Area Developers in whatever areas they need, but we encourage and reward their autonomous decisions as business owners.
Our model is based on the belief that our Area Developers reserve the right to make their own business decisions, and our job is to support them in these actions, provided they uphold National's trademark and maintain our reputation.
We differ from other companies in that we neither overwhelm our Area Developments with requirements nor leave our Area Developers to struggle for themselves without offering them the assistance and training they need to succeed.
Although we cannot promise our Area Developers will thrive in the industry, we can promise that we will support our franchise owners every step of the way.
Our Business Model
The business model of National's Area Developer model is composed of five main parts: National, the Area Developer, the territory, the MicroZ's, and the account sales.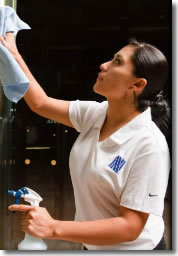 All five of these components work together to create a successful business atmosphere. National's role is to offers potential financing and continuous support throughout the duration of each Area Developer's franchise.
We offer initial and annual training, marketing services, access to preferred vendors and services, and time-tested methods and products to our Area Developer partners. The Area Developers use National's tradename and techniques to establish and grow an independent business.
The territory is the location that is selected by the Area Developer in which to do business, and the rights to operate within that territory are purchased from National.
The MicroZ's are unit franchise owners that will perform the actual work in the accounts obtained by the Area Developer, and are supported by the Area Developer in a similar way that the Area Developer is supported by National.
Finally, the account sales are the cleaning contracts obtained by the Area Developer. These accounts are the businesses that the MicroZ's will be cleaning.
Process & Expectation
During the process of purchasing your Area Developer franchise, you can expect National to:
provide an exclusive territory
offer National's Training Academy
assist in franchise startup
provide marketing materials and proprietary manuals
assist with developing a business plan
provide an online support portal
provide new service offerings
host annual meetings
provide support for business operations
offer business reviews
negotiate prices from suppliers
remain compliant with the FDD
In turn, we ask that you:
attend meetings and training
continually market and sell janitorial accounts
market and recruit MicroZ franchises
introduce new services in your territory
train and support your MicroZ's
communicate with National as required
pay all fees and royalties stipulated in your FDD
protect the tradename and reputation of National
only perform business within your territory
achieve sales targets
be fully engaged with your business
This National Maintenance Contractors franchise opportunity and other franchise business opportunities, businesses and franchises for sale on this web site are not to be considered as an "offering", "franchise offering", suggestion or recommendation by Franchise Leader™. This advertisement depends entirely on the truthfulness of the information provided by our advertisers which includes, but is not limited to, franchisers, franchise brokers, franchise consultants and business brokers. Franchise Leader™ recommends that you consult a lawyer, financial consultant, accountant or professional advisor before buying a franchise or business opportunity or any type of business. By using this form or any part of our website, you have agreed to all terms and conditions of Franchise Leader™. Please review our