Identifying excellence in a professional business brokerage firm shouldn't be difficult. Take, for example, the following criteria:
Proven track record of successful business closings
High closing ratios
Ready access to buyers and sellers, both nationwide and internationally
Systems and processes to match buyers and sellers
Highly experienced and credentialed professionals
Unsurpassed standards of business ethic
Membership in all significant industry associations, group listing services, multiple listing services and brokerage networks
Founded in 1994, by Roger J. Murphy, Murphy Business & Financial Corporation meets these criteria. As a result, the firm has become one of the nation's largest and most successful business brokerage firms, with offices conveniently located throughout the United States.
Members of the Murphy team have been carefully recruited and selected for their high level of achievement as former CEOs, CFOs, CPAs, business owners and senior level executives in a wide range of industries and professions. But their accomplishments don't stop with their prior experience. Associates receive intensive training, ongoing support and many have subsequently received the highest awards, credentials and designations in our industry.
We invite you to learn more about Murphy's approach to the business brokerage profession. We hope to demonstrate how we provide both clients and professional partners with the highest standards of professional service and unmatched performance in the sale of privately held businesses, mergers, acquisitions, sales and re-sales of franchise businesses, commercial real estate transactions, business valuation, machinery & equipment appraisal and business consulting.
People Are Talking

"I really explored the options before deciding to join Murphy and was impressed with both the integrity of the principals as well as the training and support. And since joining Murphy, the experience has even been better than I anticipated in terms of the wealth of knowledge, support and professionalism. I am looking forward to a long, profitable relationship!"
-Adrienne Leigh
"The Murphy Franchise system provides me an opportunity to operate my own independent business and surround myself with experts in the industry that foster my success. It's like a safe haven for business owners. I have my own consulting group that is in place to make sure that I avoid the pitfalls that most entrepreneurial business owners face. In addition; the system that Murphy provides me is outstanding. Everything I need to be successful in every aspect of the business has been thought through and provided to me on a silver platter. The only missing ingredient is the work. That's left that up to me. As long as I am willing to work at the business and learn from the pro's, it's a no-brainer. I'm proud to a Murphy Franchise owner."
-Richard Gadberry, North and South Texas Regions
"I'm with Sunbelt, also a franchise. My local office of Sunbelt has dealt with several Murphy offices (cobrokering and referral) and have found the Murphy folks to be great to work with and consistently people of integrity, knowledge and experience. And they all seem to be well satisfied with the Murphy experience, which speaks volumes about the quality of the franchise."
-William Bruce
Voted as one of the Top Ten New Franchises for 2009 by Entrepreneur Magazine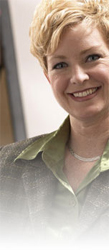 Murphy Business & Financial Corporation provides the new or experienced business broker with the support required to build a successful business brokerage firm on several fronts:
Assist clients in the ownership transfer of privately held small to medium sized companies
Working with buyers to purchase a business
Helping buyers to purchase a new franchised business
Providing current business owners with business valuations of their business or appraise their machinery and equipment
Assist larger companies with mergers and acquisitions (these companies typically have revenues in excess of $5 million)
Provide clients with commercial real estate brokerage, leasing, property management and search services.
Being a Murphy broker is about being in business for yourself, not by yourself. While you may specialize in one or all of the above areas, our corporate and regional office staff is available to assist you in providing a complete range of services for our clients.
Murphy's innovative royalty structure ensures that the bulk of the commission stays with you and your agents, making the income potential one of the highest in the industry.
With Murphy's years of experience in the field, you will have the support you need to resolve issues and close business, providing you with earnings from multiple sources.
This Murphy Business and Financial, Inc. franchise opportunity and other franchise business opportunities, businesses and franchises for sale on this web site are not to be considered as an "offering", "franchise offering", suggestion or recommendation by Franchise Leader™. This advertisement depends entirely on the truthfulness of the information provided by our advertisers which includes, but is not limited to, franchisers, franchise brokers, franchise consultants and business brokers. Franchise Leader™ recommends that you consult a lawyer, financial consultant, accountant or professional advisor before buying a franchise or business opportunity or any type of business. By using this form or any part of our website, you have agreed to all terms and conditions of Franchise Leader™. Please review our