MassageLuxe® is Great for our Franchisees to Own!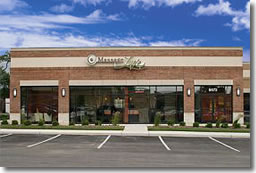 MassageLuxe franchise distinguishes itself by offering a national brand, consistent quality, products and personalized service.
The massage market is broadly divided between local owner operators (small, one-to-five person businesses) that may offer great service, but are too limited in scope, and franchise companies that lack a strong management team.
MassageLuxe offers a complete set of products and services to its clients, including:
Multiple levels of individual memberships
Referral Programs
Guest Passes/Gift Cards
Product Sales
Why Is MassageLuxe A Great Franchise Business to Own?
We Offer our Franchisees:
Unique Approach to Massage: You are joining a team that is a pioneer of membership-based personal services.
Attractive Membership Pricing Structure: Membership pricing in exchange for an ongoing monthly membership fee is one of our key elements. The membership fee with its automatic payment structure is designed to encourage ongoing member participation and visits, to create a steadier, more predictable sales cycle and to reduce administration time and billing time.
Comprehensive Marketing Programs: MassageLuxe franchisees will deploy innovative marketing programs designed to attract clients, to establish a strong referral network and to encourage high client usage and retention. Tactics include radio, TV, direct mail, print, public relations, phone directory, word-of-mouth, in-store and email marketing campaigns.
Fully Computerized Operations: We can offer our franchisees "state-of-the-art" management software to coordinate all aspects of the business. This includes scheduling client service to membership and sales tracking to financial management and reporting to the franchisee and the franchisor.
Professional Working Environment: Therapists will appreciate working at MassageLuxe. We provide our professional staff with scheduled and pre-sold massage clients, a professional work environment, linens and supplies and the outstanding physical design of our MassageLuxe salon locations.
Multiple Revenue Opportunities: In addition to potential membership service fees, we maximize sales through additional potential revenue centers, including gift card sales, retail sales of massage and related products and special events opportunities.
Superior Launch and Support Services creates Superior Results:
Take the first step to owning your own franchise business and complete our contact information form today. The information provided is confidential and will not be shared with a third party.
Support:


Guidance in all phases of the start-up process, including site selection criteria and review
Financing resources
Marketing guidelines and materials
Promotional program updates
Assist in facility design
Process Advancements
Exclusive equipment purchasing
Guidance in recruiting qualified massage therapists and in hiring and training staff members
Grand Opening promotion planning

Training:


Complete classroom training program
On-site training at your facility (at opening)
"Hands-on" field training at an active location
Marketing and sales training
Use of confidential training and reference manuals
Periodic refresher and advanced training
Our unique "multiple levels of individual membership" model
ties massage session quality, comprehensive staffing, compensation, retention, and salon revenue together. At MassageLuxe each client represents a long term relationship that not only represents income to the franchisee and franchisor, but provides additional products and services. The MassageLuxe offering allows the company to be a quality service provider in the massage market, as well as a significant competitor in the industry.
We offer two distinct franchise opportunities:
"Area Development" Franchise or
a Single Unit MassageLuxe®
Franchise
An "Area Development" Franchise: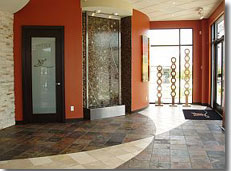 We grant an exclusive territory based on various market and economic conditions like population, household earnings and other demographic criteria. The Area Developer will develop 11 individual franchise units, including 1 unit that the Area Developer will own and operate as a Model Salon. The Area Developer pays MLI, LLC an initial fee for the development rights and is paid for each franchise sale within its development area that it includes. The Area Developer shares in both the initial franchise fee from the sale of a unit and a percentage of the ongoing royalty generated from their development area during the term of their agreement. In exchange, the Area Developer provides franchise development and sales, along with ongoing support and services to the franchisees within the development area.
A Single Unit MassageLuxe® Franchise:
An exclusive territory which may vary based on market and economic conditions like population, household earnings and other demographic criteria, will be granted to single unit franchisees.
This MassageLuxe franchise opportunity and other franchise business opportunities, businesses and franchises for sale on this web site are not to be considered as an "offering", "franchise offering", suggestion or recommendation by Franchise Leader™. This advertisement depends entirely on the truthfulness of the information provided by our advertisers which includes, but is not limited to, franchisers, franchise brokers, franchise consultants and business brokers. Franchise Leader™ recommends that you consult a lawyer, financial consultant, accountant or professional advisor before buying a franchise or business opportunity or any type of business. By using this form or any part of our website, you have agreed to all terms and conditions of Franchise Leader™. Please review our