About Us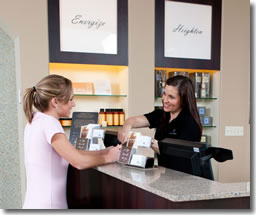 Massage Heights was founded by Wayne and Shane Evans. Glenn Franson serves as C.E.O. and President. The first Retreat opened in San Antonio, Texas in 2004. Massage Heights fosters a culture of excellence and gives our Franchisees the tools and the opportunities to grow and succeed. We are strongly positioned to outpace the competition with:
An aggressive growth strategy
Strong Leadership
A unique position in the marketplace
A Membership-based business model
Our distinctive Retreat design
The upside potential of multiple revenue streams, including Membership fees, add-ons (we call them Elevations) and Massage Heights branded retail products
Why Choose Massage Heights
The Massage Heights Franchisee opportunity is compelling because of the unique structure of our franchise system.
Low initial investment
Efficient footprint (1,800—2,400 square feet)
Minimal inventory
Comfortable, rather than clinical, atmosphere
Multiple revenue streams
Retail component
Environmentally-conscious company
Therapist-friendly, ergonomic workplace
Full employee benefits for key personnel
Salary and benefit packages that help us attract high quality Massage Therapists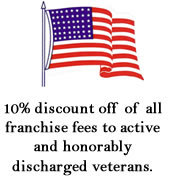 Training and Support
The new Massage Heights Franchisee will undergo one week of intensive training, both classroom and in-Retreat, covering all aspects of Massage Heights franchise business, including product and service knowledge, Retreat operations, Member communication, billing, customer service, cash management, advertising, promotions, and opening and closing procedures. In addition, there is ongoing support for the life of the franchise.
Testimonials
"When shopping for a business concept to open, Tonic and I wanted something that we could stand behind and be proud to offer to our community. Owning a Massage Heights franchise has fulfilled our lifelong dream of being business owners while giving great satisfaction knowing we are providing a quality service that positively enhances so many people's lives. Combining a proven business model with a strong corporate support team has created a foundation for success." - Vicki Tep, Retreat Director, Massage Heights at Congressional Plaza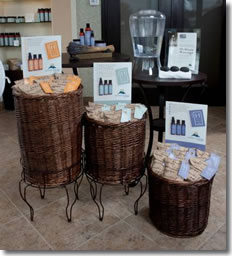 "Becoming a Massage Heights franchisee has been a business decision that has helped my husband and I to meet our personal, financial and professional goals. On a personal note, knowing that we are providing quality, convenient therapeutic massage to thousands of customers really allows us to see what a difference we are making in the lives of so many in our community. Financially, the recurring revenue stream was a major attraction as we could see the long term benefits of developing this business. Professionally, the support we have received from Massage Heights corporate has given us the knowledge to become the best we can be. As we reflect on the life changing decision we made to become Massage Heights franchisees, there is only one thing that comes to mind... we can't wait to open another Massage Heights retreat!" - Amy J. Calandra, Massage Heights at Bedford Grove
This Massage Heights franchise opportunity and other franchise business opportunities, businesses and franchises for sale on this web site are not to be considered as an "offering", "franchise offering", suggestion or recommendation by Franchise Leader™. This advertisement depends entirely on the truthfulness of the information provided by our advertisers which includes, but is not limited to, franchisers, franchise brokers, franchise consultants and business brokers. Franchise Leader™ recommends that you consult a lawyer, financial consultant, accountant or professional advisor before buying a franchise or business opportunity or any type of business. By using this form or any part of our website, you have agreed to all terms and conditions of Franchise Leader™. Please review our