Welcome to Marco's Pizza Franchising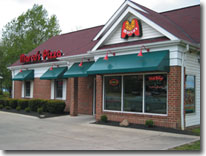 Now you can take the taste of Ah!thentic Italian Pizza NATIONWIDE! There is a giant void across the country of where to get a Fresh Ah!thentic Italian Pizza with a taste that is truly different and we are going to fill that void. We are in the midst of a nationwide strategic rollout and are seeking qualified individuals and/or groups that want to join our family and be on the ground floor of something that will be truly rewarding. At Marco's Pizza, we are interested in experienced Franchisees (single and multi-units), Operators, and Area Representative (Master Franchise) who want to control an entire market/DMA.
Marco's Pizza has assembled one of the most talented teams of industry veterans who have worked hard to provide you with a franchise opportunity unmatched in the market today. With Marco's, you are in business for yourself, but not by yourself. Our people will be with you every step of the way assisting you in every facet of the business to help ensure your satisfaction and overall success.
Marco's Pizza Franchise by the Slice / Timeline
Sliced Pizza, Marco's Pizza FranchiseIt is always easier if you understand the path you are about to go down. Listed below is our Franchising Process Slice by Slice. The timing for Steps 1 – 10 usually take between 3-6 months to complete.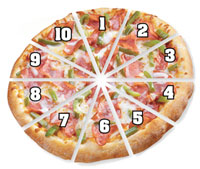 Step 1 - Franchise Inquiry/Approval Process
Step 2 - Discovery and Question/Answer
Step 3 - Final Approval & Next Steps
Step 4 - Due Diligence/Validation
Step 5 - Commitment/Sign Agreement
Step 6 - Real Estate Search/Acquisition
Step 7 - Design/Planning/Customization
Step 8 – Construction/Equipment Phase
Step 9 - Management Training
Step 10 - Opening The Store
Marketing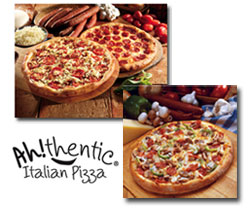 The Marco's marketing team provides direction to the overall marketing activities of the company and works with franchisees to put a local twist on their promotions and local store marketing events.
Our innovative new store opening plan provides each franchisee with the tools necessary to drive sales quickly and efficiently and this program demonstrates that our marketers work to stay ahead of the curve regarding trends in the industry.
With Marco's Pizza our franchisees understand that they are in business for themselves but not by themselves and our marketing programs fill in another piece of the puzzle for success with Marco's.
Training
Your training is never "over" at Marco's. When operational systems are updated or improved, it may result in a change in procedures. Additional training will be provided to help you and your team learn the new procedures if it is required.
Marco's makes a solid commitment to its Franchisees through effective training and creating an environment for learning. A diverse, well trained team of individuals is essential to the entire system's success. Through effective training and execution, our Franchisees can achieve growth and prosperity.
Most importantly, the same staff that worked with you during the initial training period is available (by phone, e-mail or at your location) for consultation and support on training issues that may arise.
This Marco's Pizza franchise opportunity and other franchise business opportunities, businesses and franchises for sale on this web site are not to be considered as an "offering", "franchise offering", suggestion or recommendation by Franchise Leader™. This advertisement depends entirely on the truthfulness of the information provided by our advertisers which includes, but is not limited to, franchisers, franchise brokers, franchise consultants and business brokers. Franchise Leader™ recommends that you consult a lawyer, financial consultant, accountant or professional advisor before buying a franchise or business opportunity or any type of business. By using this form or any part of our website, you have agreed to all terms and conditions of Franchise Leader™. Please review our