With a Kiddie Academy® Average Annual Unit Volume of $1,124,059*,
your financial goals could be within reach.
(*31 of the 66 academies open at least 18 months, or 47% of all such academies, achieved these results. This figure is an estimate. There are no assurances you will do as well. If you rely upon our figures, you must accept the risk of not doing as well. Offered by prospectus only.)
Criteria:
The investment range is $450K to $750K for a build to suit lease, and up to $3.7M for a land and building purchase. There is a minimum requirement of $150K liquidity and $450K net worth for a single unit and $450K liquidity and $1.5M net worth for three units.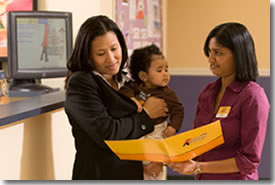 Concept Statement:
Kiddie Academy® operates 6:30 a.m. – 6:30 p.m., Monday through Friday, providing education-based child care for children ages six weeks to 12 years old, including before- and after-school care and summer camp programs. Kiddie Academy's proven operating system and proprietary curriculum are accredited by the Commission on International and Trans-regional Accreditation (CITA), confirming our commitment to quality education and to the highest standards in child care.
Support:
Kiddie Academy offers a variety of third party financing options and is registered with the SBA and the VetFran program. Our multi-step development process supports you through the steps of securing financing, site selection, construction, licensing, training, pre-launch and ramp-up.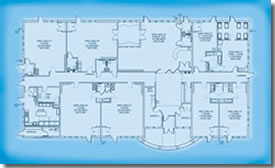 Academy Design:
Kiddie Academy's signature building is designed to give families a Kiddie Academy® branded experience while allowing you to design and construct your academy to meet your local codes and marketplace needs. Our expert real estate and construction teams will support your site selection and academy construction activities, whether you choose to pursue a build to suit lease, purchase option, or in-line conversion.
Training and Support:
Kiddie Academy delivers high quality initial and ongoing training and support, including four weeks of initial owner's training, 15 days of director training, ongoing refresher training programs and site visits. We combine the best in classroom and hands-on learning experiences, ensuring skill acquisition, retention and real world application.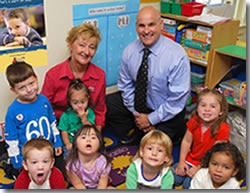 History:
Based in Abingdon, Maryland, Kiddie Academy has been a leader in child care education for more than 27 years. There are currently 91 Kiddie Academy® facilities located in more than 20 states, including 85 franchised and six company-owned academies. Approximately 60 additional centers are in various stages of development, with 20 to 30 new locations slated to open each year. Kiddie Academy, which is privately held, intends to reach 200 Academies by 2012, with all future growth coming via franchising.
This Kiddie Academy franchise opportunity and other franchise business opportunities, businesses and franchises for sale on this web site are not to be considered as an "offering", "franchise offering", suggestion or recommendation by Franchise Leader™. This advertisement depends entirely on the truthfulness of the information provided by our advertisers which includes, but is not limited to, franchisers, franchise brokers, franchise consultants and business brokers. Franchise Leader™ recommends that you consult a lawyer, financial consultant, accountant or professional advisor before buying a franchise or business opportunity or any type of business. By using this form or any part of our website, you have agreed to all terms and conditions of Franchise Leader™. Please review our