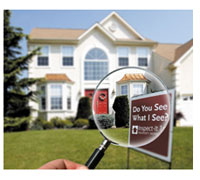 The Inspect-It 1st Difference
Inspect-It 1st offers unparalleled training, technical and business support programs. New franchisees attend the Southwest Institute of Property Inspection (SIPI) – our 2 week exclusive training program that incorporates classroom, hands-on and field instruction on inspection methodologies, report writing and business development. Once your training is completed, you enter our 26 Week Coaching program and are also enrolled in our Peer Review/Mentor program. Additional advantages include:
A flexible model: can be run as an owner-operator or with staff.
Laptop and proprietary software provided at no additional cost.
Our ACE® Marketing Program gives you a jump start!
Strong branding with broad based appeal (Before You Buy or Sell, Inspect-It 1st!).
Monthly franchisee conference calls and franchisee committees.
6 Operations Manuals, online knowledge-bases and phone support for inspection questions.
Regular business reviews and an annual franchisee conference.
Low initial investment, no inventory and no receivables!
And much more…
Who We Are
Founded in 1991 as American Home Inspection, we changed our name and began franchising in late 1998. Our franchisees are engaged by consumers, realtors, lenders, relocation companies, investors and others to provide an objective assessment of a property's major systems and components. They are generalists who identify if further evaluation by a specialist (i.e. plumber, electrician, structural engineer, etc.) is warranted, so previous experience in construction or the trades is not required. Following an inspection, franchisees deliver our proprietary inspection report (either hardcopy, via email, or through our online system), complete with digital photos. Every month our franchised offices perform thousands of inspections in the residential and commercial markets. So if you're looking for an experienced partner, look no further!
>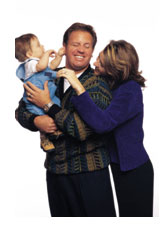 Do you want the freedom to set your own schedule each day? Do you have a professional demeanor and enjoy interacting with people? Do you have a sincere desire to help clients make informed decisions regarding one of life's largest decisions?
If you answer "Yes!" then Inspect-It 1st® may be the right opportunity for you.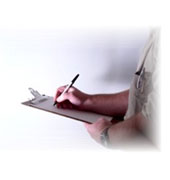 Qualities Of A Successful Franchisee
Self motivated
Solid sales, marketing and networking skills
Likes to be outdoors and mobile during the day
Able to perform physical tasks (i.e. going on roofs, into crawl spaces, etc.)
Comfortable with technology
Personable, approachable and professional
Persistent and perseverant
Willingness to follow a system
Demand Is Strong And Growing
Approximately 80% of all homes nationwide are inspected prior to closing, and this number is rising! The home inspection has become a standard part of the real estate transaction in most states. But your earning potential extends far beyond just pre-purchase home inspections! Many Inspect-It 1st franchisees also provide the following services:
Pre-Listing Inspections
Builder's Warranty Inspections
Maintenance Inspections
Relocation Inspections
Ancillary Inspections (such as radon, pool/spa, carbon monoxide, etc.)
Commercial Inspections
And M O R E!
This Inspect-It 1st franchise opportunity and other franchise business opportunities, businesses and franchises for sale on this web site are not to be considered as an "offering", "franchise offering", suggestion or recommendation by Franchise Leader™. This advertisement depends entirely on the truthfulness of the information provided by our advertisers which includes, but is not limited to, franchisers, franchise brokers, franchise consultants and business brokers. Franchise Leader™ recommends that you consult a lawyer, financial consultant, accountant or professional advisor before buying a franchise or business opportunity or any type of business. By using this form or any part of our website, you have agreed to all terms and conditions of Franchise Leader™. Please review our