Build your personal and financial dreams on our foundation - the business of education.
Industry Overview
There are more students today than ever before and more parents who want to have them tutored.
Enrollment in elementary and secondary schools rose 20% between 1985 and 2003 (U.S. Department of Education).
The number of school-age children is expected to increase by 2 million over the next 10 years.
As many of these children struggle to succeed in school, their parents look for a branded tutoring program.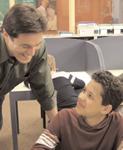 Huntington offers one of the most rewarding franchise businesses available today! So why wait any longer to achieve your personal and financial dreams.
Build your Dreams for Success with a Huntington Learning Center Franchise.
Total investment for opening a Huntington Learning Center is estimated at $203,000-$393,000. Your investment will vary depending upon your center's location, size, leasehold improvements and other variables. Financing is available through third-party lenders. Offered by prospectus only.
Company Overview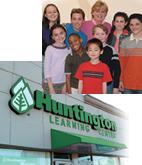 Founded in 1977, Huntington Learning Center is the pioneer and a leader in the franchise learning center industry. Each year, we provide quality instruction to tens of thousands of students in kindergarten through 12th grade through our national network of franchised and company-owned Huntington Learning Centers. Parents trust us because they understand our mission is to give every child the best education possible, and we do this by building the basic skills needed to succeed in school. By providing quality, individualized instruction we've established a reputation for educational excellence among parents and teachers.
What Our Franchisees Say
"Our Huntington Learning Center franchise has become more than we ever imagined it would be. We have been able to meet and exceed the business goals we set for our center by following the system provided by Huntington. Their experience and professionalism enabled us to get off to a fast start and maintain a steady growth rate. It just doesn't get any better than this!"
-Brian Jacob, Franchisee, Orange Park, FL
"Our first franchise successfully opened in 1986, and that encouraged us to open two more centers. In 2005 we opened a fourth center. We are convinced that the Huntington system works. Professional, continual support from the franchise operations staff makes it simple to follow the Huntington program."
-Grier McFarland, Franchisee, Miami, FL
This Huntington Learning Center franchise opportunity and other franchise business opportunities, businesses and franchises for sale on this web site are not to be considered as an "offering", "franchise offering", suggestion or recommendation by Franchise Leader™. This advertisement depends entirely on the truthfulness of the information provided by our advertisers which includes, but is not limited to, franchisers, franchise brokers, franchise consultants and business brokers. Franchise Leader™ recommends that you consult a lawyer, financial consultant, accountant or professional advisor before buying a franchise or business opportunity or any type of business. By using this form or any part of our website, you have agreed to all terms and conditions of Franchise Leader™. Please review our