All the right tools for success are yours!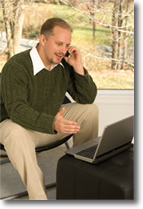 The Growth Coach gives you
five great profit centers
to help you quickly build your business. We'll give you everything you need to succeed -- proven systems, extensive training, unbeatable marketing and ongoing support. Strategic Workshops will be the heart and soul of your business and allow you to leverage your time and maximize income while coaching multiple clients at once. You'll also work one-on-one with clients in person, over the phone and via e-mail. Invaluable information and advice from other franchisees is at your fingertips through our interactive intranet and you will also benefit from our rapidly expanding National Accounts Network.
Best of all, absolutely no coaching experience is necessary. All you need is the drive to grow a successful business, the desire to leverage your experience to help small business owners succeed and the ability to follow our proven systems. You'll find our coaching process is specifically designed to be easy to deliver and fit any client's needs, schedule and budget.
The Growth Coach advantages:
Powerful, proven marketing program
Exclusive territory
Low start-up costs with no overhead
Access to our National Accounts Network
Operate from home or small office, with or without employees
On-going operational support and coaching for you
Recession-resistant
Huge profit margins
Cash business with no account receivables
You get paid up front!
In-house financing available
Complete 5-day, onsite training program
Interactive intranet allowing peers to collaborate
Local and national public relations
Regional and national meetings
Helping others succeed -- and achieving success for yourself!
Make a difference in the lives of others while fulfilling your own ambitions and building a great business for yourself! This low-cost, home-based business gives you the freedom and flexibility to leverage your time and talent to maximize profits. No coaching experience is necessary, however 3-5 years of business experience is beneficial.
A history of success
The Growth Coach has more than 25 years of franchising expertise to ensure our franchisees' success. Our CEO has developed numerous National Franchise Systems, most of which have become #1 in their respective fields. Combined, these companies have awarded more than 3,000 franchises worldwide and have been recognized by prestigious national publications including
The Wall Street Journal, Entrepreneur, Small Business Opportunities, Inc.
as well as CNN Financial News and others.
Contact us today to break into this high-demand industry. You'll have the opportunity to help others, make the money you want and have the freedom and lifestyle you desire.
Business Coaching is in Huge Demand!
Today's small business owners, managers and professionals need business coaching now more than ever!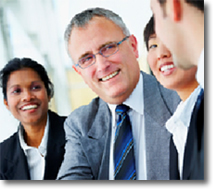 The Growth Coach®, ranked
"Top 10 New Franchises"
by
Entrepreneur
magazine in 2007 and 2008, is one of the fastest-growing business coaching franchises in North America. Today's economy is putting an even greater strain on small business owners, managers and sales teams. They are overwhelmed, frustrated and feel like a prisoner to their business because they're working IN their business instead of ON their business. They're working hard but aren't getting anywhere. You will learn how to facilitate our proven coaching process and help these small business owners gain clarity, set goals, achieve success and balance in their personal lives.
Through our proprietary, proven and guaranteed coaching and accountability processes, you will help clients gain clarity, formulate a plan to achieve their goals and make critical adjustments to help keep them on track. We're so confident of our coaching process and your clients' results; The Growth Coach offers a
100% Money-Back Guarantee
. Clients will find they work less, earn more money and enjoy richer, more fulfilling lives. And so will you!
This Growth Coach, The franchise opportunity and other franchise business opportunities, businesses and franchises for sale on this web site are not to be considered as an "offering", "franchise offering", suggestion or recommendation by Franchise Leader™. This advertisement depends entirely on the truthfulness of the information provided by our advertisers which includes, but is not limited to, franchisers, franchise brokers, franchise consultants and business brokers. Franchise Leader™ recommends that you consult a lawyer, financial consultant, accountant or professional advisor before buying a franchise or business opportunity or any type of business. By using this form or any part of our website, you have agreed to all terms and conditions of Franchise Leader™. Please review our