Childcare
The childcare industry plays a significant role in our economy. As more and more families have both parents working outside of the home, the need for childcare continues to grow. In addition, the need for higher levels of quality childcare continues to increase. We are experiencing trends where parents are waiting later in life to have children and are, therefore, financially able to afford and demand higher quality care for their children.
We are unique to the childcare industry and know that you will experience many advantages of owning a Growing Room Franchise. A few of those advantages are: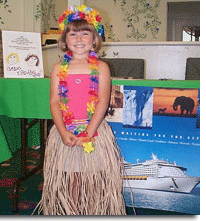 Benefit from our experience and success as a top quality childcare provider
Direct contact with our owner, the person who started our business
Benefit of the Growing Room name and reputation
Affiliation with the 2004 National Small Business of the Year
Training, Operation Manuals and Hands On Guidance from Experts
Assistance with site selection, building design & construction, decor, curriculum, staffing, marketing, and center operations
Corporate Childcare Management Experience with a Fortune 500 Company
Flexibility of owning your own business with the ability to have support at your fingertips
We believe the procedures, manuals and training that we give our franchisees provide them with the roadmap they need to own a successful center. However, your desire, efforts and dedication will ultimately be the determining factor of your success.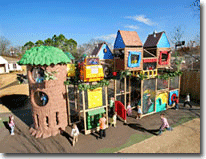 Growing Room is an award winning company, dedicated to providing a childcare experience like no other. Our centers provide a unique child-friendly environment where children are treated with dignity and respect, enjoy a clean and safe facility and participate in daily educational experiences to form a lifelong foundation for success.
Our company began in the heart of our President and CEO, Sheree Mitchell, R.N. As a mother, she herself had experienced poor quality childcare for her own son and felt strongly that children deserved more. Her ideas have transformed and developed into an unprecedented childcare environment and a proven, successful early childhood education program. Growing Room began with one center and has continued to grow from there, adding additional company owned centers, as well as, partnering with a Fortune 500 company to manage two corporate on-site childcare centers.
The Growing Room Experience
A Growing Room child experiences a world rich with learning and love. Their school environment is filled with color, texture and the best in educational materials and technology. Our teachers are nurturing individuals who are trained and certified in our own early childhood education program. They are the best of the best!
"The computer in my classroom is awesome!" - Taylor
"I learned all about bears today at our Teddy Bear Tea Party." - Rebecca
"One of my favorite things to do at school is write my Nana a letter at the writing center." - Ryan
"In science class today, we made real butter!" - Hunter
Owning Your Own Franchise
You most likely have dreamed of owning your own business where you can shape your own financial future. At the same time, you have probably had to create a rewarding career for yourself where you're providing a valuable service.
As an owner of a Growing Room Franchise, you can achieve your dreams. We have years of valuable experience in the childcare industry, which allows franchisees to avoid the learning curve that is inherently part of starting a business on your own. You can benefit from our proven experience and avoid costly mistakes. With a franchise you are in charge of your own future with unlimited growth opportunities, you minimize your risk and give yourself the best possible chance to succeed.
The following are qualities we look for in a potential Franchisee: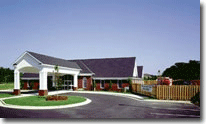 A love for children
Prior successful business experience
Excellent customer service skills
Commitment to personal involvement in the operations of your center
Ability to successfully manage a budget
Ability to multitask
Able to pass a criminal background check
An acceptable credit history with sufficient liquid assets to invest
This Growing Room franchise opportunity and other franchise business opportunities, businesses and franchises for sale on this web site are not to be considered as an "offering", "franchise offering", suggestion or recommendation by Franchise Leader™. This advertisement depends entirely on the truthfulness of the information provided by our advertisers which includes, but is not limited to, franchisers, franchise brokers, franchise consultants and business brokers. Franchise Leader™ recommends that you consult a lawyer, financial consultant, accountant or professional advisor before buying a franchise or business opportunity or any type of business. By using this form or any part of our website, you have agreed to all terms and conditions of Franchise Leader™. Please review our