About Us
GoWaiter was created to provide hungry consumers with the ability to order the food they want, from the local restaurants they want and have it delivered to them at their home, office or hotel for less than $5 and within an average of 45 to 55 minutes. By providing a variety of prepared meal choices along with the convenience of delivery, we bring a better quality of life to everyone we touch.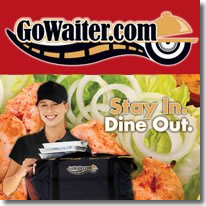 Our mission is to take what is currently a fragmented and inconsistent Restaurant Delivery Service (RDS) Industry and help implement efficient operations and profitable business practices from Coast to Coast, while building a national brand that will define the future of our industry which will be represented by franchisees that promote integrity and profitability through deliverability. While satisfying our consumers needs, our high quality Menu Guide, we will also bring the extra marketing and sales needed by our restaurants partners.
For over ten years, our management team has not only helped other RDS's get off the ground, but also owned and operated some of the most successful RDS's in the industry. After helping more than 50 RDS's throughout the US, Canada, Australia and Kuwait get started, our team decided that it was time to put the system under one name, GoWaiter, and provide the consistency and quality that our restaurant partners and delivery customers deserve.
Considering Restaurants are looking for ways to increase sales, and consumers don't have the time to always cook or dine-in at restaurants... there has never been a better time to start a GoWaiter franchise.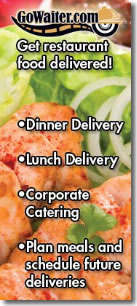 Why Choose GoWaiter?
If you can feed a need, you're more likely to succeed.
Consumers are demanding the speed, convenience, and choice of GoWaiter.
Restaurants are feeling the recession.
GoWaiter helps them serve more customers without increasing costs.
As a result, restaurants pay you a sales commission.
So everybody wins!
Run your business right.
One big reason GoWaiter franchises succeed where others fail... we're incredibly reliable. We've invested in systems to help you handle the financial side, including:
Credit card processing and other payments
Automatic deduction of your commission
Checks you pay to restaurants for food orders
Training and Support
We know you can do this. Because we're with you all the way.
Our goal is simple: help you dominate your market. Our training program provides you:
1 week of classroom training
3 days of operational training at a GoWaiter corporate store
2-3 weeks in your franchise market at launch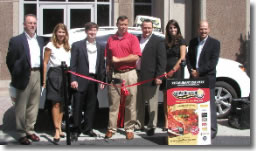 With intensive training on how to:
Efficiently accept online and call center orders
Manage delivery times and routing
Organize and schedule catering
Securely manage customer information
Provide detailed reporting
Sell, brand, and market
Recruit, contract, and manage delivery waiters
We help you sign up restaurants.
A Franchise Business Consultant works with you to sign up new restaurant partners. By making sales calls with an expert, you learn to do it on your own. We also help you:
Market your GoWaiter business
Set up your office, equipment, and software
Receive and set up Delivery Waiter equipment
Find and qualify delivery waiters
Learn and set up procedures
Dispatch delivery waiters
We help you generate orders.
Learn how to brand and sell your business. And get your business going with:
Menu guides
Postcards
Door flyers
Direct mail programs
Internet marketing
Promotional materials
This GoWaiter.com franchise opportunity and other franchise business opportunities, businesses and franchises for sale on this web site are not to be considered as an "offering", "franchise offering", suggestion or recommendation by Franchise Leader™. This advertisement depends entirely on the truthfulness of the information provided by our advertisers which includes, but is not limited to, franchisers, franchise brokers, franchise consultants and business brokers. Franchise Leader™ recommends that you consult a lawyer, financial consultant, accountant or professional advisor before buying a franchise or business opportunity or any type of business. By using this form or any part of our website, you have agreed to all terms and conditions of Franchise Leader™. Please review our