A compelling business model!
As a full service salon, Fantastic Sams fills a large niche that no one else is exploiting. Consumer trends clearly indicate demand for hair care services increasing but at the same time a resistance to paying the high prices associated with high end, independent salons. With low cost, single service providers (some only catering to men and children) on one end; and expensive independent salons on the other end; no one but Fantastic Sams fills the large gap in the middle – the full service salon at reasonable prices.
Single & Multi-Unit Opportunities available!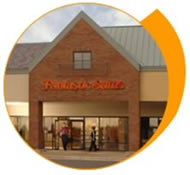 Build a business, don't buy a job. Whether you are interested in developing a single salon or multiple salons, as an owner of a Fantastic Sams Hair Care Salon, each day you'll work on your business, not in your business. Using your skills in marketing, employee relations, and business management, you dictate the success of your salon or salons. This makes Fantastic Sams a great multi-unit ownership opportunity, because all of the activities performed by the owner can be easily leveraged across multiple locations.
Why Fantastic Sams?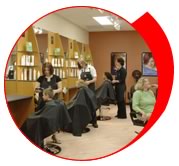 Fantastic Sams is one of the largest full-service haircare franchises, with over 1350 salons located in 4 countries. We opened our first salon in July 1974 and began franchising in 1976. Our salons have earned a reputation for providing a full line of quality hair care services, including cuts, perms and color, to the entire family.
We've been ranked in the top 45 of all franchises 4 years in a row and been ranked the #1 hair care franchise by Entrepreneur Magazine in their Annual Franchise 500 rankings. We have also been recognized by Black Enterprise Magazine and Franchise Times as a top franchise opportunity. With such a strong and well-recognized brand, buying a Fantastic Sams franchise is simply a smart investment. No background or experience in the hair care industry is required.
Hair Care Industry Highlights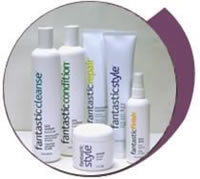 The hair care industry is large, growing, recession resistant, and immune to technology or other competitive forces. Hair is always growing and the demand for more services and personal attention by today's consumer creates a great opportunity for the right business model. The American Salon Green Book, the bible of industry information, cites numerous industry trends that greatly favor the Fantastic Sams business model.
This Fantastic Sams franchise opportunity and other franchise business opportunities, businesses and franchises for sale on this web site are not to be considered as an "offering", "franchise offering", suggestion or recommendation by Franchise Leader™. This advertisement depends entirely on the truthfulness of the information provided by our advertisers which includes, but is not limited to, franchisers, franchise brokers, franchise consultants and business brokers. Franchise Leader™ recommends that you consult a lawyer, financial consultant, accountant or professional advisor before buying a franchise or business opportunity or any type of business. By using this form or any part of our website, you have agreed to all terms and conditions of Franchise Leader™. Please review our