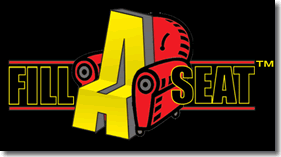 About FILLASEAT, LLC
When venues have a need to fill the unsold tickets to shows, concerts, sporting events and more, they come to FILLASEAT, LLC and offer the tickets to our members…for FREE! In February of 2013, FILLASEAT, LLC went over 50,000 members nationally and over 16,000 performances offered.
FILLASEAT, LLC is the vision of ticketing veteran Ryan Lew. With his 25 years in ticket sales, Ryan Lew has worked at such places as the Thomas and Mack Center, Mandalay Bay Events Center, and the MGM Grand Garden Arena. Recognizing a need for a service to assist venues with a secure way to "pack the house", FILLASEAT, LLC was launched in November of 2009. The company has now expanded into 16 cities nationwide, with several more slated for 2013.
---
Ideal Candidate
The ideal candidate for a FILLASEAT, LLC License is someone who is outgoing, understands ticket sales and venues, and is willing to put in 40-60 hour per week to begin. Once the site is up and running, your hours will go down. Besides our fees, this business has a very low overhead. 99% of the business is conducted online or on the phone. Knowledge of ticketing and/or venues is not needed, but preferred. Creative individuals with the ability to come up with new ideas to help promote are encouraged.
---
Testimonials
"My husband and I purchased a FILLASEAT license several months ago. We are impressed with the support and professionalism demonstrated by the company. Any questions or suggestions we have are promptly addressed and considered. We are looking forward to our next city!" J.U.
"I realized that FILLASEAT is a win-win for everyone involved, Licensees, Venues, and the members. I now have four cities with plans to open additional markets later this year. I see such growth potential and am impressed with how quickly the company is evolving to meet the needs of the licensees. Ryan takes prides in this brand and makes sure that all the licensees are qualified and dedicated to his concept before he allows them a license. I am very pleased to be a part of such a unique concept." L.W.
---
Available Cities
We are currently expanding in the following cities:
California - San Jose, San Francisco, Sacramento, Oakland, Bakersfield, Fresno, Inland Empire (Riverside, San Bernardino)
Florida - Jacksonville, Miami, Orlando, Tallahassee
Tennessee - Nashville, Memphis
Missouri - Kansas City, St. Louis
If you are interested in bringing FILLASEAT, LLC to your city, we would love to talk to you. Fill out the lead form below and we will contact you right away!
This FILLASEAT, LLC franchise opportunity and other franchise business opportunities, businesses and franchises for sale on this web site are not to be considered as an "offering", "franchise offering", suggestion or recommendation by Franchise Leader™. This advertisement depends entirely on the truthfulness of the information provided by our advertisers which includes, but is not limited to, franchisers, franchise brokers, franchise consultants and business brokers. Franchise Leader™ recommends that you consult a lawyer, financial consultant, accountant or professional advisor before buying a franchise or business opportunity or any type of business. By using this form or any part of our website, you have agreed to all terms and conditions of Franchise Leader™. Please review our