Now you can tap into decades of experience and skill to enjoy an exciting and profitable career as an independent EASI energy consultant, and enjoy the following benefits amongst many others:
High cash flow
Excellent profits
No inventory needed
Complete training and support
A home-based business - part-time or full-time
A huge, untapped market
Energy savings guaranteed and insured
No sales or technical experience required. We will teach you everything you need to know
Don't delay. Complete the short form below now to find out more about partnering with EASI.
"The multi-billion dollar energy conservation industry has tremendous untapped potential for growth and profit. Rising fuel prices, increased demand, environmental concerns, wavering economies, and uncertain energy availability have all combined to create an enormous business opportunity for the savvy entrepreneur. Any business that uses electricity, worldwide, is a potential customer." - Joseph C Merlo, Founder & CEO, Energy Automation Systems
Our unique approach to electrical efficiency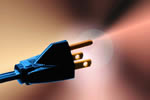 When all the "low hanging fruit" of energy savings has been picked by others, we start where everybody else leaves off. Energy Automation Systems is a worldwide electrical design, contracting and manufacturing firm specializing in electrical efficiency. Simply stated, we lower the electricity bills paid by our clients. We're a deeply skilled and hard working company that's been improving the electrical efficiency of buildings since 1978.
EASI draws from a wealth of electrical contracting and engineering practices to attack the inefficiencies in clients' facilities. With our focus on improving the efficiency of the distribution system and equipment loads our clients already own, our work is inherently more cost effective than any other approach.
Whatever the size or complexity of an operation, EASI's step-by-step program will identify the many opportunities available for gaining cost saving improvements. Then our unique system for aggregating all of these measures into one turnkey project gives each client a single source supplier for immediately realizing the total savings from all of this work.
When you, as an EASI field representative, walk into a facility, you carry with you an entire suite of services and products, developed and delivered over two decades of successful application.
As an EASI certified energy consultant you are fully trained to gather all required factual, testing and historical data, which you then transmit to our central staff who evaluate your clients' facilities and design a fast payback electrical savings solution.
This Energy Automation Systems franchise opportunity and other franchise business opportunities, businesses and franchises for sale on this web site are not to be considered as an "offering", "franchise offering", suggestion or recommendation by Franchise Leader™. This advertisement depends entirely on the truthfulness of the information provided by our advertisers which includes, but is not limited to, franchisers, franchise brokers, franchise consultants and business brokers. Franchise Leader™ recommends that you consult a lawyer, financial consultant, accountant or professional advisor before buying a franchise or business opportunity or any type of business. By using this form or any part of our website, you have agreed to all terms and conditions of Franchise Leader™. Please review our