Our Mission and Your Mission
We work together in a true partnership to help others. Our clients are the victims of drug abuse in their families and the workplace and they are first and foremost in our hearts and minds. What could be better than truly serving others and making our communities a better place to live? It is often said and we believe it to be an absolute truth: Find work that is meaningful and that you enjoy---and the financial success will come.
Timing
The fact is that year after year illegal substance abuse is growing in the workplace and within our families. Efforts by government, places of worship, and community based initiatives have failed to stem the problem in the past, and sadly, will do no better in the future. The timing for the services offered by DTC is impeccable and the need is only going to grow in the future.
A Unique Recession Proof Home Based Business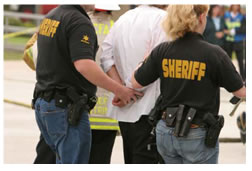 The Workplace Drug Problem---The Need
The effects of drug abuse in the workplace can be measured in many ways. Dollars lost in increased workers compensation premiums, employee production and theft are virtually incalculable, but estimated to be in the billions of dollars every year. With layoffs and downsizing being so prevalent in today's economy, employers are using this opportunity to cull out drug users by more frequent drug testing and by taking advantage of a growing labor pool. We are truly fortunate to be in a business that prospers regardless of economic cycles.
Our Children and Families---The Need
There isn't a one of us that hasn't witnessed the devastation of seeing bright children; good students begin a spiraling descent into drug induced behaviors. The cost is far beyond dollars to the families who watch their most beloved treasures slip away. How do we put a price tag on that kind of despair and hopelessness? Kids don't stop using drugs because the economy is up or down. That certainly isn't good news for any of us as a society, but it once again makes our efforts meaningful and profitable-even in a recessionary economy.
Technologies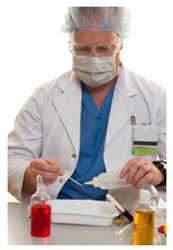 Technological advances in the drug testing arena are rapid and ever changing. Today, through a state of the art technology developed in conjunction with a strategic alliance partner of DTC, a "swipe" using a special tissue on any surface, such as a computer keyboard, will allow us to immediately know if drug residue is present on the surface being tested. The employee or child does not have to be present during testing. Imagine the benefit to employers and families. Through the auspices of DTC and DTC Certified Associates, the knowledge needed to address the problem is quickly brought to the forefront and properly addressed. One of two things will occur: 1.) Peace of mind. The best possible news is that no illegal substances were detected and we are able to offer peace of mind to our client, or 2.) The need for further testing. In today's workplace and home environment, we are finding evidence of drug usage in a huge number of cases. We are able to assist our clients wi th further testing through an alliance network of over 7000 laboratories to verify results. DTC Associates enjoy the benefits of repeat business and many referrals. It's a business that just grows and grows.
DTC Services
Drug Detection Assessments ∙ Workplace Drug Testing ∙ Hair Follicle Drug Testing ∙ Home Drug Testing ∙ Steroid Testing ∙ Instant Drug Test Supply Distribution ∙ Background Checks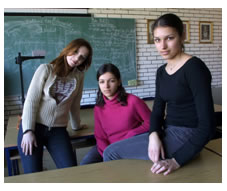 The Marketing
Not only does The Drug Test Consultant (DTC) offer a superb suite of drug testing services, Executive Associates of DTC will participate in the "Summit" Marketing System and "Platinum Hot Lead Program". Imagine having people interested in what you have to offer waiting for your call. In marketing parlance, it just doesn't get much better than that. No cold calls or door knocking to enjoy the potential of a six figure income.
The Solution
There are two major components involved in helping to solve the problem. 1.) It is said, and it is true, that knowledge is power. DTC and our team of Associates enable businesses and parents to KNOW if the problem exists. 2.) Together, as a team, DTC and our Associates can educate and empower people to make the critical changes necessary to begin solving the problem.
DTC Business Program Components
Complete training and DTC Associate certification
Your own website and email address
Professional presentation materials and brochures
Below wholesale pricing of all testing materials
Ongoing mentoring and support
Participation in the DTC "Summit Marketing System" & "Platinum Hot Leads" Program for DTC Executive Associates per the DTC "Take Action" Bonus
No franchise fees or ongoing royalties--- you keep what you earn
Supply inventory to generate immediate income potential
Access to all DTC future technologies
Personalized radio commercial for your market upon request (Executive Associate Program per the terms of the "Take Action" Bonus)
Press release to introduce your business in your community (Executive Program per the terms of the "Take Action" Bonus)
This Drug Test Consultant, The franchise opportunity and other franchise business opportunities, businesses and franchises for sale on this web site are not to be considered as an "offering", "franchise offering", suggestion or recommendation by Franchise Leader™. This advertisement depends entirely on the truthfulness of the information provided by our advertisers which includes, but is not limited to, franchisers, franchise brokers, franchise consultants and business brokers. Franchise Leader™ recommends that you consult a lawyer, financial consultant, accountant or professional advisor before buying a franchise or business opportunity or any type of business. By using this form or any part of our website, you have agreed to all terms and conditions of Franchise Leader™. Please review our