Our Opportunity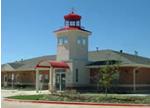 Childrens Lighthouse is currently offering franchises in all 50 states. We are totally committed to the support and service of our franchises. We've worked hard to develop quality management support systems to help you become successful in your new business. Targeted crew and management training programs, proven local neighborhood marketing tactics, aggressive advertising programs, labor and inventory control aids, equipment and supplies innovations are all examples of Childrens Lighthouse support tools. When you become a Childrens Lighthouse franchisee, you benefit from our many years of business experience.
Although we are growing rapidly, we are not so big that you can't join us. Unlike some franchises, there is plenty of development territory still available. We are aggressively seeking new franchisees to expand existing markets as well as develop new ones. Opportunities range from single-unit franchises to multi-unit territories. And, we offer a variety of investment options for you to choose from. With Childrens Lighthouse, you can be in business quickly and at an investment level that best fits your particular situation and initial goals.
Our program is designed to guide you from the moment you make the decision to purchase a franchise. In addition to counseling you in necessary financial matters, the most important step is selecting an appropriate site to build your childcare center and gaining exclusivity to that territory. The right location is critical to the success of your center and we have been successful in determining appropriate sites.
Secondly, our floor plans and interior designs are considered among the best in the industry. We assist qualifying contractors to bid on your building and we also provide extensive support in selecting the right equipment and possible staff.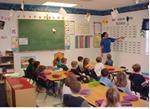 Many people find the idea of owning their own business personally exciting and professionally appealing. The main reason is the potential financial reward gained from operating a successful business. Many also appreciate the independence of being their own boss. A Childrens Lighthouse Learning Centers franchise offers you the chance to go into business for yourself but not by yourself. With that point in mind, let us tell you why we believe you should invest in a Childrens Lighthouse franchise...
The owners and top managers of Childrens Lighthouse Learning Centers have over 100 years combined experience in the child care industry. Childrens Lighthouse has been successful because the company employs what we feel to be the finest management staff and teaching personnel in the industry. The industry is going high tech and Childrens Lighthouse is leading the way in education, security and enrichment programs for social, emotional, physical and intellectual development that allows Childrens Lighthouse students to excel in the FUTURE.
Our Philosophy
Plain and simple, we believe that education and fun must go hand in hand. A happy child is a healthy child. We want each child to enjoy their extremely formative years at our fabulous state of the art centers. It's our goal to help each child develop the intellectual and social skills to excel in their rapidly changing world.
At Childrens Lighthouse we believe that "Education and Fun go hand in
hand". That's why it's our goal to help each child develop the intellectual
and social skills to excel in their rapidly changing world.
Introduction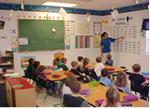 Wouldn't it be nice to achieve the dream of owning your own business, being your own boss, being financially rewarded and secure - all while providing a valuable service for your community. It's all-possible with Childrens Lighthouse. Childrens Lighthouse Learning Centers are currently seeking motivated franchise partners to own and operated their own Centers in the lucrative and rewarding childcare industry.

Our History
Childrens Lighthouse a Fort Worth Texas based company since 1997 has opened and operated nine of it's own Corporate Learning Centers. Now with a staff that has over 100 years of combined experience in ownership and management Childrens Lighthouse Franchisees as owners of their own centers are benefiting from this experience and success.
Our Philosophy
"A happy child is a health child". We want each child to enjoy their formative years at our state of the art Education Centers. Our Centers are safe, secure and comfortable and provide parents the complete confidence that their children are in the "best" daycare and education facilities available.
Our Opportunity
Childrens Lighthouse has targeted selected markets throughout the United States where qualified franchise partners will have excellent opportunities to own and operate what will be the finest Education Centers in their areas.
Consider what a childrens Lighthouse Franchise provides.
Protected territories – Single and Multiple territories are available, all with protected radiuses that allow for optimal market penetration.
Complete demographic analysis and professional mapping software program provides critical site selection criteria and guidance.
Complete floor plans, blueprints and design assistance for our prototype 10,000 square foot buildings.
Financial Counseling, Business Plan assistance and Lender selection guidance.
Comprehensive list of selected equipment providers with turn key capabilities.
Complete training programs for crew and management personnel.
Extensive on site training for management and staff at one of our Corporate training centers.
Operational Support and Business Coaches assist franchisees in all facets of business ownership and day-to-day operations.
Grand Opening planning and assistance.
Proven local neighborhood marketing tactics, and aggressive advertising programs will help build enrollment and generate revenue.
Summary
Childrens Lighthouse is leading the way in education, security and enrichment programs for the social, emotional, physical and intellectual development of children. We welcome inquiries from aspiring entrepreneurs; regardless of your current occupation or career we would like to visit with you. Our current franchisees come from a variety of backgrounds, education, finance, sales etc, many have owned businesses –many have not, but one thing they have in common; they all have a passion for making a difference in children's lives, being an asset to their communities. and believe Childrens Lighthouse provides a great opportunity to help them achieve their goals of business ownership and success.
This Children's Lighthouse Learning Centers franchise opportunity and other franchise business opportunities, businesses and franchises for sale on this web site are not to be considered as an "offering", "franchise offering", suggestion or recommendation by Franchise Leader™. This advertisement depends entirely on the truthfulness of the information provided by our advertisers which includes, but is not limited to, franchisers, franchise brokers, franchise consultants and business brokers. Franchise Leader™ recommends that you consult a lawyer, financial consultant, accountant or professional advisor before buying a franchise or business opportunity or any type of business. By using this form or any part of our website, you have agreed to all terms and conditions of Franchise Leader™. Please review our