Why Us?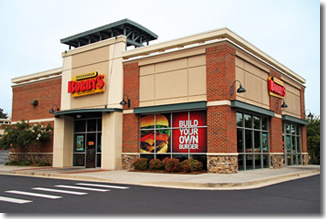 Two words – simple, and delicious.
We keep things simple for our franchisees, with superior systems that help them operate with ease and efficiency. We prepare you well for running your Cheeseburger Bobby's business; whether you're a restaurant industry veteran or just entering the business. From site location and construction through comprehensive training, ongoing consultation and marketing strategies and materials, we've got you covered.
Our franchisees appreciate our well thought-out systems. Our small, carefully crafted menu enables us to promise our guests that the food will always be fresh – and limits the inventory that franchisees need to stock.
Our Mission: Be Brilliant At The Basics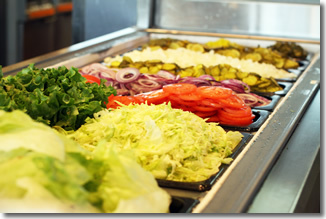 Lots of companies throw around the word "fresh" even when they're using vegetables that have been bagged, treated with preservatives, or ripened with chemicals rather than allowed to grow naturally in the fields. At Cheeseburger Bobby's, fresh means FRESH. One visit to our Build Your Own Burger Bar and you will see and taste the Cheeseburger Bobby's difference. Whenever possible, we buy our produce from local farmers so we can give our guests the freshest, best toppings for their burgers.
Not in the mood for a burger? We also offer sizzling hot dogs, delectable chicken sandwiches made with all white breast meat and a menu for the little ones that includes grilled burgers and hot dogs along with grilled cheese and chicken tenders.
Franchise Support
Cheeseburger Bobby's Franchise Support includes:
Brand Name Recognition - Use of Cheeseburger Bobby's trademark, trade secrets, business systems and designs, as well as marketing support.
Location Analysis - A key element in a successful Cheeseburger Bobby's restaurant.
Construction, Equipment & Design - Including a contractor and the construction or renovation of your restaurant.
Training - Four weeks of hands-on experience in operating a Cheeseburger Bobby's restaurant at BURGER U in Atlanta, Georgia.
Securing the Lease
Are You a Good Fit
We're always looking for passionate, high energy people. If that sounds like you, here are a few questions that may help you decide if you and Cheeseburger Bobby's are a good fit:
Are you willing and able to do every job in the restaurant? Our franchisees have to be so passionate about their operations that they'll do whatever it takes to give customers the best possible experience – whether that means flipping burgers, mopping the floors or cleaning the restrooms. Passion flows from the top, and if you are willing to do any chore with enthusiasm, your associates are more likely to develop positive attitudes about their jobs. If that doesn't sound like you, Cheeseburger Bobby's is definitely not the franchise for you.
Are you willing to work hard to build a business that you'll be proud to own? Our most successful restaurants are those in which franchisees have invested themselves, not just their money.
Are you good with people? Our most effective franchisees are great at building relationships with their guests, their managers and crew. Team-building is vital for any business operation.
Are you good at business? We're looking for people who have the background and experience required to run a successful franchise business. You don't need an MBA, but should possess good business sense and a good track record in your business dealings.
How are your leadership skills? Even the best franchise opportunities can falter without a strong leader. You need a clear vision and the ability to communicate your vision to your team to help make your franchise successful.
Next Steps
If you have a passion for people, and desire to become one of Cheeseburger Bobby's quality Franchisees, we encourage you to review the information in this profile, do your due diligence and contact us via the lead form below.
Thank you for taking the time to learn more about the franchising opportunities available with Cheeseburger Bobby's. We look forward to speaking with you!
This Cheeseburger Bobby's franchise opportunity and other franchise business opportunities, businesses and franchises for sale on this web site are not to be considered as an "offering", "franchise offering", suggestion or recommendation by Franchise Leader™. This advertisement depends entirely on the truthfulness of the information provided by our advertisers which includes, but is not limited to, franchisers, franchise brokers, franchise consultants and business brokers. Franchise Leader™ recommends that you consult a lawyer, financial consultant, accountant or professional advisor before buying a franchise or business opportunity or any type of business. By using this form or any part of our website, you have agreed to all terms and conditions of Franchise Leader™. Please review our