Support & Development
Our custom franchise model considers site selection and the demographics of your territory and provides you with an advertising plan, an e-commerce enabled website and, most importantly, the training, support and supplies necessary for success.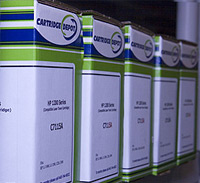 Our carefully researched marketing plans will show you how to approach organizations with solutions to their printing needs. Our marketing program will provide you with the tools to approach decision makers within organizations large and small. Ongoing integrated public relations and a grassroots PR program will help you to continually promote your Cartridge Depot franchise in the community.

Cartridge Depot supplies you with everything you'll need, from packaging to production. You will have the purchasing power of a large buying group behind you, and our supplies have been thoroughly tested and rigorously inspected to insure the best output possible. Your customers will appreciate the Cartridge Depot Difference!
Income Opportunities
There is almost no place in the world that does not have at least one printer or fax machine at work. From college dorms to home offices and busy corporations, printed materials are of critical importance. According to Lyra Research, over 1 billion ink and toner cartridges are shipped annually, for sales of almost $60 billion. Yet 70% of those cartridges are just thrown away when they're empty.

Recycling cartridges could keep over 120 million tons of waste out of landfills each year. More than that, it could save end user up to 50% off the cost of buying new cartridges. Cartridge Depot wants you to be part of that savings. Refilled cartridges constituted about 5% of the industry in 2005. Estimates put all non-OEM cartridge sales at up to 23% of the industry as a whole in 2004, and growth estimates say that number could rise to 31% or more by 2009.**
What are you waiting for? Join the Cartridge Depot family today and start being part of a growth industry that's doing well by doing good for business and the environment. Cartridge Depot's low entry costs, outstanding on an off-site training programs, sales assistance and protected territories provide the ideal opportunity to think smart, and ink smarter.
Cartridge Depot wants to change the way people buy ink and toner cartridges for printers and fax machines.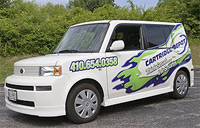 We are committed to becoming the industry leader in cartridge remanufacturing and recycling. We are a growing, American company headquartered in Maryland, with operations in four countries around the world.

We are dedicated to helping our customers save money without sacrificing quality, to helping preserve the environment through smart reuse of resources, and to helping our franchises thrive. Our goal is simple – we want to provide the best quality experience for customers and franchise owners. Period.

Cartridge Depot provides each franchisee with a protected sales area. We won't put three stores in one town; we'll put one store to serve a discreet area which ensures that our franchisees and our company enjoy maximum profit potential. As a Cartridge Depot franchisee, you'll be part of a growing team of people who will be able to communicate helpful ideas and shared knowledge, including technical updates and upgrades. We'll be there to keep you growing strong.
Training
Because we want each of our franchises to succeed, training is an important and ongoing part of Cartridge Depot's focus. All of our franchisees receive training at our facility as well as within their territory. We don't just teach you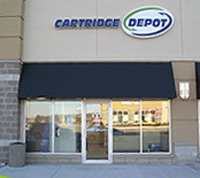 how to use our proprietary Ink3000 equipment, we teach you how to manage your business and sell the product. During your technical training at our facility you will learn:

How our exclusive proprietary remanufacturing process and technology works.
Supply management, OEM standards and specifications.
Machine operation and maintenance.
Advertising, marketing, public relations and accounting procedures.
In addition, you will meet the support team who are always available to help with a problem or question and learn about Cartridge Depot's administrative process. When you leave, you'll have a firm understanding of how to run your business and the tools to succeed, but our training doesn't stop there. We also work with you in your territory to identify sales targets and promote your business. This intensive, one-on-one training sets Cartridge Depot apart from others in the industry, and helps make sure that your franchise is a success from day one.
And we don't abandon you once you're up and running. Cartridge Depot's technical support is always just a phone call or click away. Plus, we continually provide updates through our live web training, telephone training, and ongoing support to make sure your store succeeds.
This Cartridge Depot franchise opportunity and other franchise business opportunities, businesses and franchises for sale on this web site are not to be considered as an "offering", "franchise offering", suggestion or recommendation by Franchise Leader™. This advertisement depends entirely on the truthfulness of the information provided by our advertisers which includes, but is not limited to, franchisers, franchise brokers, franchise consultants and business brokers. Franchise Leader™ recommends that you consult a lawyer, financial consultant, accountant or professional advisor before buying a franchise or business opportunity or any type of business. By using this form or any part of our website, you have agreed to all terms and conditions of Franchise Leader™. Please review our