Low Cost of Entry + Fast Ramp Up = Quick ROI

Innovative Job Search Techniques + Technology = A Career Position!

Recession Proof Business!

Executives - Business Owners - Sales Professionals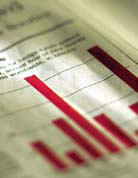 Today's professional job market is highly competitive and more difficult than ever. It has become more challenging to manage a successful job search.

Career Plan International is America's most innovative personal career marketing firm which draws on more than 30 years of combined professional knowledge. The economy and world events have had a negative impact on job search. The globalization of our economy and the outsourcing of jobs has heavily impacted how professionals view their value and marketability. People are resigned to reacting to the few published jobs that exist. They find themselves competing with hundreds of other applicants for the same position.

Our franchisees assist mid and senior level managers as well as professionals from all career fields, civilian or military in their job search. We serve both corporations and individuals. CPI is not an employment agency or recruiting firm.

We combine technique with technology to design and implement successful career strategies. Our advanced individual career search methods, business intelligence, personal career marketing, and unequaled resources bring our clients a distinct competitive advantage in the job market.
Turn Your Dream Into Reality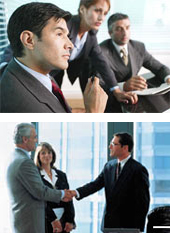 For many people, the dream of owning their own business is just that – a dream. But it doesn't need to be. With a CPI franchise you can turn your dreams into a reality and be your own boss, create a new career, and begin enjoying the many benefits and prestige of association with a professional business.

We provide training, assistance in site selection, office design and equipment ordering assistance before you open your Office, and ongoing support once you're open.

Our Success is based entirely on the success of our Franchisees. The only way we succeed is to have you succeed. Consequently, we are very careful in our selection process. In selecting Franchisees, preference is given to applicants with the Following characteristics:
Aptitude for managing a business and solid work ethic
Strong business and sales background
Team orientation and understanding for the benefits of a proven system
Good interpersonal and communication skills
Financial resources
Passion for helping people
Benefits of owning a CPI Franchise
Monday-Friday
Traditional work week
No late night or weekend worries
Can set up office close to home so negligible commuting headaches and costs.
Professional Executive working conditions- where clients come to you. No cold calling.
Background in industry not required
No accounts receivable
Service business with no inventory to spoil
Perform a valuable service for people and community
Strong training and ongoing support from a franchisor that is interested in your success
Recession-proof business – perfect for the current high-unemployment conditions so BIG DEMAND for our services, but also works in periods of low unemployment as clients look to change jobs (for various reasons, ie. higher salary, career change, etc.).
Be part of a national network where new ideas can be shared
Fast ramp-up to positive cash flow in your protected territory
Very high profit margin and ROI – one of the highest in the franchise industry
Low initial investment
Low fixed overhead so low break-even – only need several sales to break-even.
High average-ticket sale
"There are risks and costs to a plan of action. But, they are far less than the long-range risks and costs of comfortable inaction."
-John F. Kennedy
This Career Plan International franchise opportunity and other franchise business opportunities, businesses and franchises for sale on this web site are not to be considered as an "offering", "franchise offering", suggestion or recommendation by Franchise Leader™. This advertisement depends entirely on the truthfulness of the information provided by our advertisers which includes, but is not limited to, franchisers, franchise brokers, franchise consultants and business brokers. Franchise Leader™ recommends that you consult a lawyer, financial consultant, accountant or professional advisor before buying a franchise or business opportunity or any type of business. By using this form or any part of our website, you have agreed to all terms and conditions of Franchise Leader™. Please review our