A Proven Business Model for The Information Age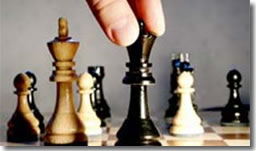 Our business model is unlike other businesses where you have to learn the details of dozens or even hundreds of products and also become an expert in the many skills required to perform services. We are a business that works for YOU 24/7- no matter where you are.
Key Benefits of BSA:
No products to stock
Internet based literally work from anywhere
Residual income (best of all)
Your clients are trained to do the work thenmselves
A Proven Strategy
It's taken us many years to develop and implement the BSA business model. The component that makes it work better than what anybody has ever previously done in this is industry is YOU. By sharing our business with others who are qualified to participate we are currently building market share and are rapidly becoming the dominant player.
By partnering with good people, we bring a level of service never before experienced by our clients --- and they love it. We have created a joint venture with BSA Consultants who have a real interest in their very own business. And by the way, there are NO franchise fees, NO royalties, NO monthly dues or any other fees you will ever need to pay. BSA earns its profits after you first earn yours.
Our Credentials
We are members of the National Association of Professional Background Screeners, the American Staffing Association, and the Society for Human Resource Management. We receive bulletins and newsletters, attend conferences and seminars, and maintain valuable networking contacts—and all of this is passed on to you so you can keep a powerful position in the marketplace!
If you are qualified financially, if you are ambitious, if you are willing to learn rather than reinvent the wheel, in other words, if you enjoy being part of a proven system, then please inquire on the form provided below. You will receive an auto-response email with our website address as well as phone contact information for BSA. Oh---and by the way, you must of course be able to pass a comprehensive background screening yourself to join the BSA team.
This Background Screeners of America franchise opportunity and other franchise business opportunities, businesses and franchises for sale on this web site are not to be considered as an "offering", "franchise offering", suggestion or recommendation by Franchise Leader™. This advertisement depends entirely on the truthfulness of the information provided by our advertisers which includes, but is not limited to, franchisers, franchise brokers, franchise consultants and business brokers. Franchise Leader™ recommends that you consult a lawyer, financial consultant, accountant or professional advisor before buying a franchise or business opportunity or any type of business. By using this form or any part of our website, you have agreed to all terms and conditions of Franchise Leader™. Please review our