About Us
Relax. Enjoy. The great outdoors can now become your creative and business playground. And that's just for starters.
Trying to figure out what's next in your life? Wanting to fulfill your personal, business, family and financial goals in a way that will add joy and satisfaction to your life?
We should talk. We're Archadeck Outdoor Living.
Founded in 1980 our outdoor franchise has been providing its clients with the backyards of their dreams for more than 30 years. There are many reasons why our franchisees decided to invest in an Archadeck Outdoor Living franchise to pursue their personal and business goals and we are pleased to have received the World-Class Franchise designation based on their feedback. Some of the benefits to joining the Archadeck system include the following:
High personal satisfaction: For many people, running an Archadeck franchise is a dream job. You can have an in-home office. Your schedule is flexible and completely under your control. You get to interact with appreciative clients and positively impact their family's lifestyle. You spend time outdoors. You can exercise your creativity (but you don't have to be creative) and see tangible results of your efforts with every amazing structure and outdoor living space that your company designs and builds.
Proven sales process: While many of our competitors might scribble project dimensions on a napkin, you'll deliver a fabulous outdoor living plan that will impress your customers and clearly differentiate you from any competitors. The designs will be presented as professional 3D renderings accurately depicting finished projects in photo realistic fashion. And to nail the deal shut, you'll offer not one, but two separate levels of client protection warranties and guarantees that are unmatched in the outdoor living industry, further differentiating Archadeck Outdoor Living from any competitors.
Strong market demand: Of the 80 million homes in the U.S, 60 million still need decks. And those decks will generally need to be replaced every 10 to 20 years. So you'll have the opportunity to create new-builds as well as replacements. In addition, decks are only about half of what is designed and built under the Archadeck Outdoor Living name. Screened porches, sunrooms, three-season rooms, patios, hardscaped areas, pergolas, gazebos and more outdoor living structures are all important product lines.
Low overhead costs: You don't need a storefront, workers, including design consultants and subcontracted building crews, are paid on a job-to-job basis so your labor cost is variable, and there is negligible inventory, as materials aren't typically ordered until you secure a down payment from the client to purchase them.
Strong financial picture: An Archadeck Outdoor Living franchise requires only a modest amount of start-up capital. Your initial start-up costs are generally between $49,500 and $100,000, including the franchise fee. And yet, Archadeck margins are extremely attractive and at the high-end of the industry range as described more fully in Item 19 of our Franchise Disclosure Document.
Why Choose Archadeck?
Featured on HGTV and the DIY Network, Archadeck Outdoor Living is consistently ranked at the top by Qualified Remodeler Magazine. And for good reason - we are by far the largest player of our kind.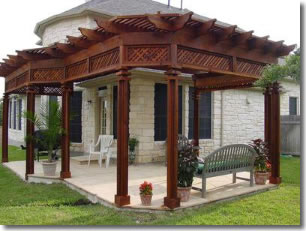 Any franchise is only as good as its foundation of franchisees that give the brand and business model enriched life, every day. At Archadeck Outdoor Living we are blessed to have a family of franchisees who do us more than proud. They are truly outstanding in their field.
You'll be in business for yourself, not by yourself. Our entire team understands that if you succeed, we succeed.
As you become a subject matter expert in innovative, fun and functional outdoor living spaces and places, we'll provide outstanding mentoring and guidance in every way possible to help you to achieve your personal career, lifestyle, wealth and income goals for your business.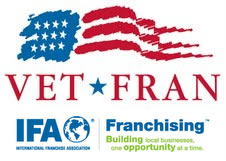 From suggestions on how to finance your business and operate at maximum profitability, to helping you build a team of designers and subcontractors to execute your business growth vision, the Archadeck Outdoor Living management team and franchise support will be at your side - literally and figuratively.
When you come to our Richmond, Virginia, headquarters for your initial training, we will work with you one-on-one to ensure that you get the understanding, guidance and mentoring you need to launch your business.
Once you hit the ground running, our diligent, proactive and professional franchise support team will be there when you need them - to discuss best practices, to assist you with design questions, analyze your financials compared to your network of peers - whatever the need.
deal Candidate
We are looking Energetic individuals with strong interpersonal and communication skills that enjoy networking with other professionals. (Sometimes a spouse excels at this and becomes a valuable business asset.) You will need:
General Management Experience: Experience managing both people and the P&L (Construction background helpful, but not required).
Solid work ethic: Type A, driven personality and demonstrated leadership abilities. Diligence and a determination to provide the best possible service and product are an essential part of the customer service that sets Archadeck apart.
Creative skills: Appreciate design and outdoor living.
This Archadeck franchise opportunity and other franchise business opportunities, businesses and franchises for sale on this web site are not to be considered as an "offering", "franchise offering", suggestion or recommendation by Franchise Leader™. This advertisement depends entirely on the truthfulness of the information provided by our advertisers which includes, but is not limited to, franchisers, franchise brokers, franchise consultants and business brokers. Franchise Leader™ recommends that you consult a lawyer, financial consultant, accountant or professional advisor before buying a franchise or business opportunity or any type of business. By using this form or any part of our website, you have agreed to all terms and conditions of Franchise Leader™. Please review our