AAMCO is NUMBER 1
#1 recognized brand name in the industry
#1 ranking for transmission repair in Entrepreneur's Franchise 500 for 28 years and counting
#1 in number of centers in the transmission repair field - more than 900
#1 in revenues for transmission specialists
#1 in operations support in the transmission repair business
#1 automotive service franchise in revenue per center
#1 highest average ticket size in the automotive service industry
#1 in technical support in the automotive aftermarket
1 and only automotive service business in the Franchise Hall of Fame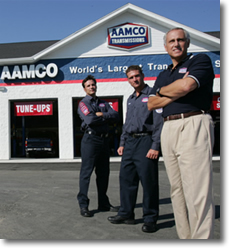 Hear First Hand at an AAMCO Discovery Day
Many people search their entire lives for the perfect business opportunity. If you think an AAMCO franchise might be right for you, AAMCO invites you to come to our home office in suburban Philadelphia. You will have the opportunity to see and meet AAMCO executives and support personnel, and ask any questions you may have.
We'll share the proven AAMCO Business System, including AAMCO-specific Marketing, Sales, Production, and Customer Satisfaction procedures.
We'll show you the inside workings of AAMCO, including Market Development, Real Estate, AAMCO University, Operations, Marketing, Technical Support and Training, Fleet, and Customer Relations departments.
You'll learn AAMCO's current strategy and plans for the future.
Now is the time to make your move.
Be Another AAMCO Success Story
Hundreds and hundreds of business-minded professionals and entrepreneurs have become successful AAMCO dealers during the past four decades, and now can too. AAMCO franchisees come from all walks of life, most with absolutely no automotive or mechanical experience. The proven AAMCO business system provides you everything you need:
Market Development and Site Selection
Comprehensive Dealer Training
Continuous Operations Training and Assistance
Recruiting Assistance
Cutting Edge Technical Support
Well-Known Marketing and Advertising Programs
National Fleet Accounts
"I've profited greatly from this business; the support structure is very powerful at AAMCO."
- Dave Schuette, owner of two centers in Sacramento, CA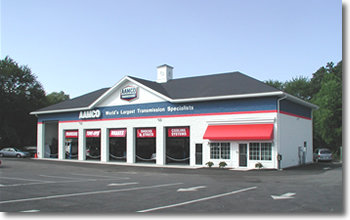 AAMCO Transmissions Complete Car Care Experts
An AAMCO franchise offers what few other business opportunities can... A future of financial security, independence, and control.
AAMCO: A Top Franchise Brand and Huge Opportunity
45 years as a leader in the $200 billion-plus automotive market
90%+ brand awareness, with the well-known "Double A-beep beep-MCO" tagline
Expertise in both transmissions and complete car care
More than 900 franchised centers with opportunities still available across the U.S., Canada and Puerto Rico
No mechanical or technical experience required
Convenient hours of operation means a great lifestyle
Growing consumer demand for do-it-for-me automotive service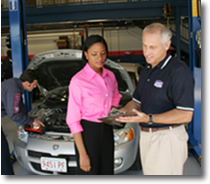 Profit from our Growth
AAMCO has long been the leader in transmission repair. Now that we're offering complete car care services, AAMCO centers are providing more services, gaining more customers, and increasing their opportunities for more revenues and profits. By offering one-stop shopping for complete car care, AAMCO centers now are taking their share of the much larger market for comprehensive do-it-for-me services.
This AAMCO Transmissions, Inc. franchise opportunity and other franchise business opportunities, businesses and franchises for sale on this web site are not to be considered as an "offering", "franchise offering", suggestion or recommendation by Franchise Leader™. This advertisement depends entirely on the truthfulness of the information provided by our advertisers which includes, but is not limited to, franchisers, franchise brokers, franchise consultants and business brokers. Franchise Leader™ recommends that you consult a lawyer, financial consultant, accountant or professional advisor before buying a franchise or business opportunity or any type of business. By using this form or any part of our website, you have agreed to all terms and conditions of Franchise Leader™. Please review our